I Can't Date a Guy who Drives a car that is worth Less than N3Million- Nigerian Lady Reveals (Video)
I Can't Date a Guy who Drives a car that is worth Less than N3Million- Nigerian Lady Reveals (Video)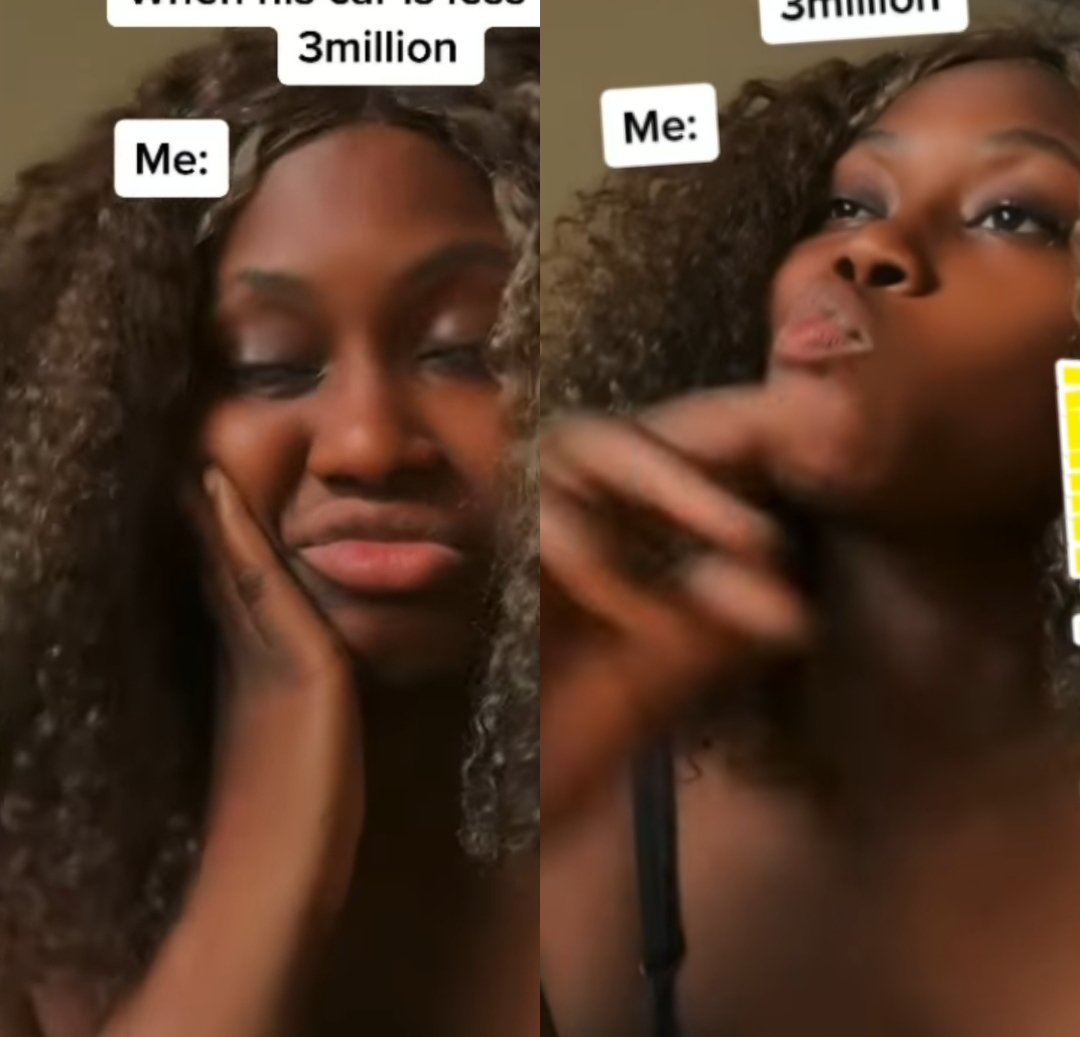 Unidentified Nigerian Lady has allegedly caused stir with her video footage on the social media while revealing and disclosing the type of men she will never date in her life, because she feels is degrading for her.
In the video at our disposal, the lady was asked on TikTok if she would date a guy that drives a car less than 3million? Her reactions was outrageous and it signified that she can't date such a person.
The video triggered the reaction of Netizens and they shaded her saying, her wigs is less than 20k.
Watch Video below: