I Brought 14 Sachets of Crack Cocaine from Abuja to Sell in Benue, says 21-Year-old lady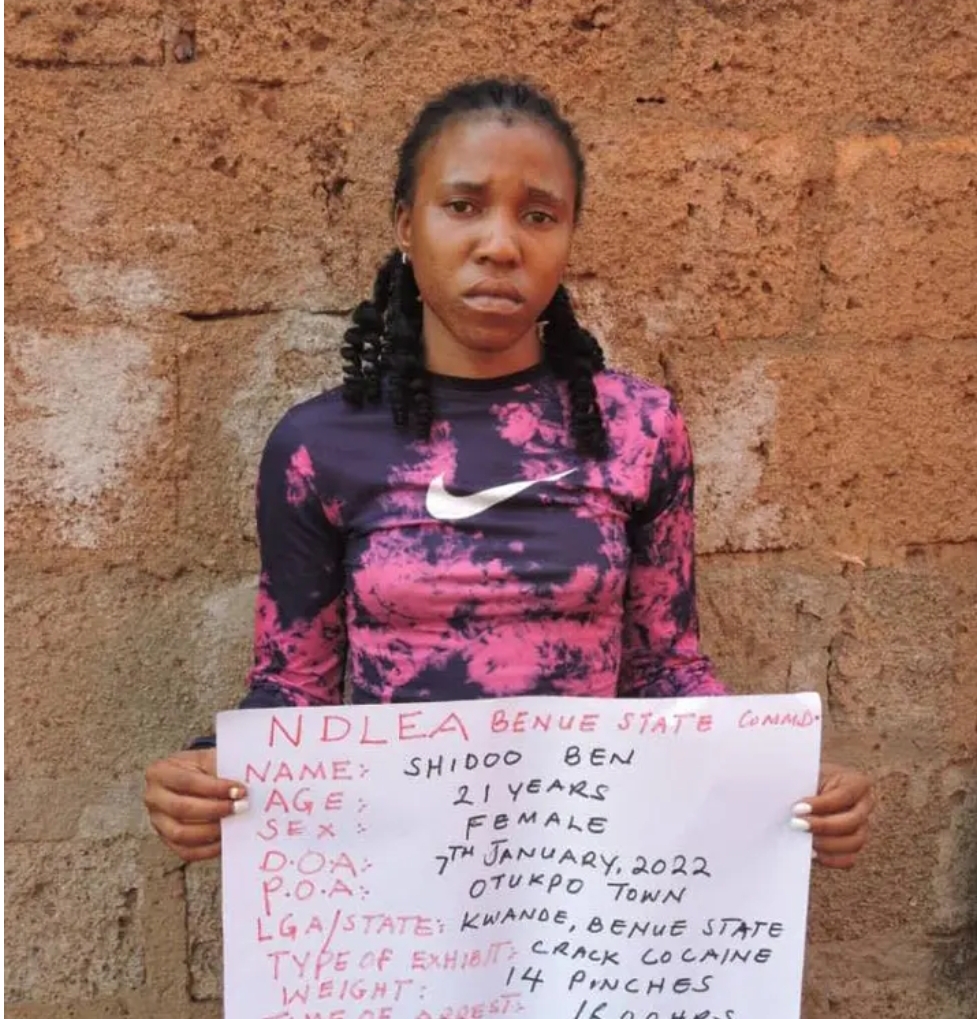 A 21-year-old lady who took 14 sachets of crack cocaine from Abuja which she planned to sell in Benue State has been arrested inside a hotel with the drug found on her by operatives of the National Drug Law Enforcement Agency (NDLEA), the agency announced on Sunday, January 9.
According to information on Wikipedia, crack cocaine is made by mixing baking soda or ammonia into the powder form of Cocaine. Crack cocaine use is said to be extremely dangerous
The lady, whose name was given as Shidoo Ben, was arrested with the 14 sachets of crack cocaine at a popular hotel in Otukpo, Benue State (name withheld), where she lodged in during a raid carried out by the operatives of the Benue command of the agency following a tip-off after she arrived at the hotel.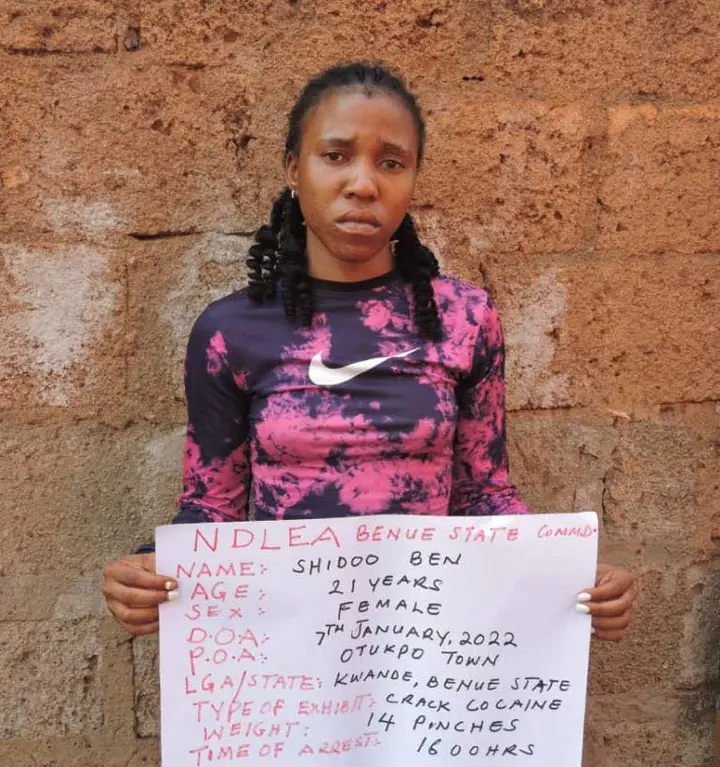 Shidoo Ben (Photo as posted by the NDLEA on its Facebook wall)
It was gathered that the lady, who is from Kwande Local Government Area of Benue State, was arrested around 4:00 p.m. on Friday, January 7, after travelling from Abuja to sell the drug in Benue State at the said hotel.
Her arrest, alongside the arrest of other drug traffickers, was announced in a statement by the agency through its Director, Media and Advocacy, Femi Babafemi, on Sunday, which added that she had given useful information to the agency over the drug trafficking.
She was also said to have told the operatives that she took the crack cocaine from Abuja and travelled to Benue State in order to sell the drug to some buyers whose names she did not mention.
The statement said more investigations are ongoing to know those who supplied her the drug which she took from Abuja to sell in Benue State while she will face prosecution at the conclusion of the investigations.