How Singer Portable Clashes with Area Boys on His Birthday (Video)
Hours after visiting the orphanage to celebrate his new age, Nigerian fast rising singer, Habeeb Okikiola, aka Portable was caught trading words with area boys.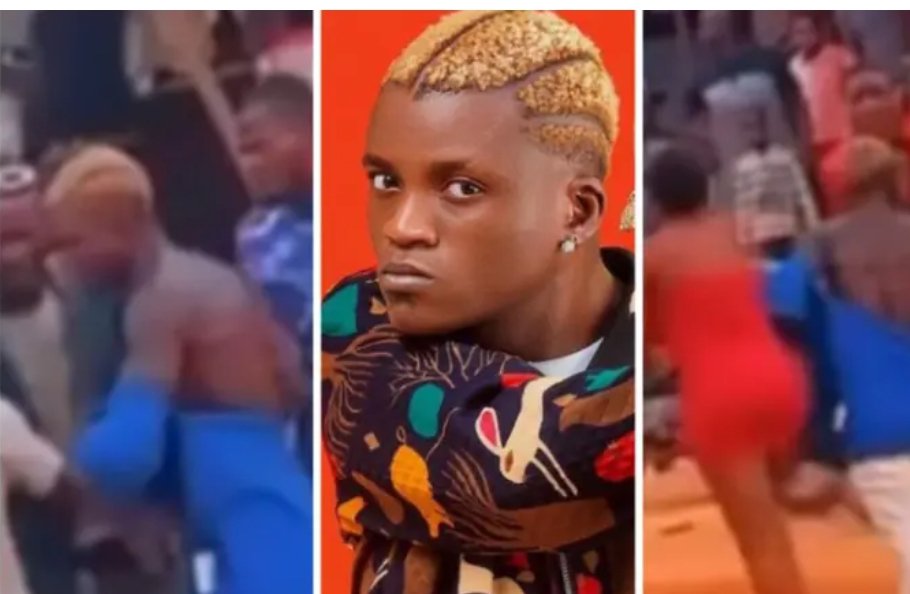 The singer had an open confrontation with them despite his celebrity status.
According to eye witness, the singer got the street boys infuriated when he refused giving them money.
Portable could be heard in the video questioning who their boss is.
The incident occured at Sango Iyana and his car was badly damaged.
Kemi Filani news recalls that Portable proved to be a man of many parts despite his several controversies.
On Friday, March 11, the trending music star was a year older, and to celebrate his big day he showered some love to motherless babies.
Portable paid a visit to Little Saints Orphanage Home at Abule Egba part of Lagos.
He was there with his friends, children and family members.
Before his visit, Portable had wished himself happy Birthday on his Instagram page.
He wrote, "Dr Zeh Nation ZAzuu If I could make a wish right now, it would be to be heard screaming across the universe just to show how happy I am. Happy birthday to me Portable omolalomi."
Watch Video below: