How Russian Forces Abandoning Their Vehicles And Surrender (Video)
How Russian Forces Abandoning Their Vehicles And Surrender (Video)
Footage shared on social media shows military vehicles apparently abandoned by Russian soldiers, some of whom are seen surrendering to Ukrainian forces.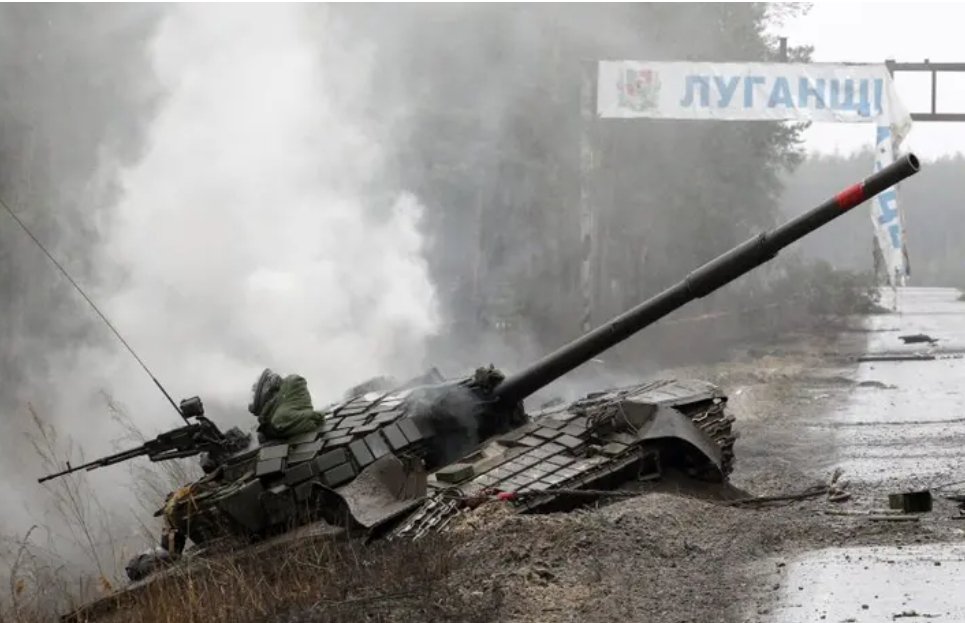 Images tweeted by open-source intelligence monitor, OSINT Defender and the Ukraine Information Army show destroyed equipment they say belongs to the Russian army.
OSINT Defender tweeted that Russian forces were reported to have abandoned an outpost in the Sumy Region and fled into the woods during the night leaving military vehicles behind.
Among these were BMPs, the workhorse Russian infantry fighting vehicle, BTR-80 armored personnel carriers and MT-LB armored tracked vehicles. "There is no indication as to why [the Russian forces] fled," it tweeted.
Images shared on Twitter and on News outlet NEXTA's Telegram channel show a destroyed column of Russian machinery in Borodyanka near Kyiv.
Ukraine Weapons Tracker tweeted an image of a tank captioned: "Russian T-72B obr. 1989 was abandoned with fuel and in fully working condition. The reason is unclear."
Telegram also showed pictures of soldiers with their hands behind their backs marching down a road. "Russian POWs near Kharkiv, with what appear to be SSh-60 steel helmets," OSINT tweeted in sharing the clip.
It comes as a huge convoy of Russian armored vehicles, tanks and artillery advances on Kyiv.
Follow our live blog for updates on the Russia-Ukraine conflict.
Watch Video below:
https://twitter.com/sentdefender/status/1498447549493092352?ref_src=twsrc%5Etfw%7Ctwcamp%5Etweetembed%7Ctwterm%5E1498447549493092352%7Ctwgr%5E%7Ctwcon%5Es1_c10&ref_url=https%3A%2F%2Fwww.newsweek.com%2Frussia-ukraine-kyiv-army-tanks-abandoned-1683584