How My Mother Did Menial Job To Send And Train My Kids Moves to Uk- Lady Celebrate Her mum
A Nigerian lady has online expressed deep emotions because her mum who sacrificed a lot for the family finally got to travel overseas.


She shared photos showing the moment her mother arrived at Heathrow Airport, UK and was warmly received.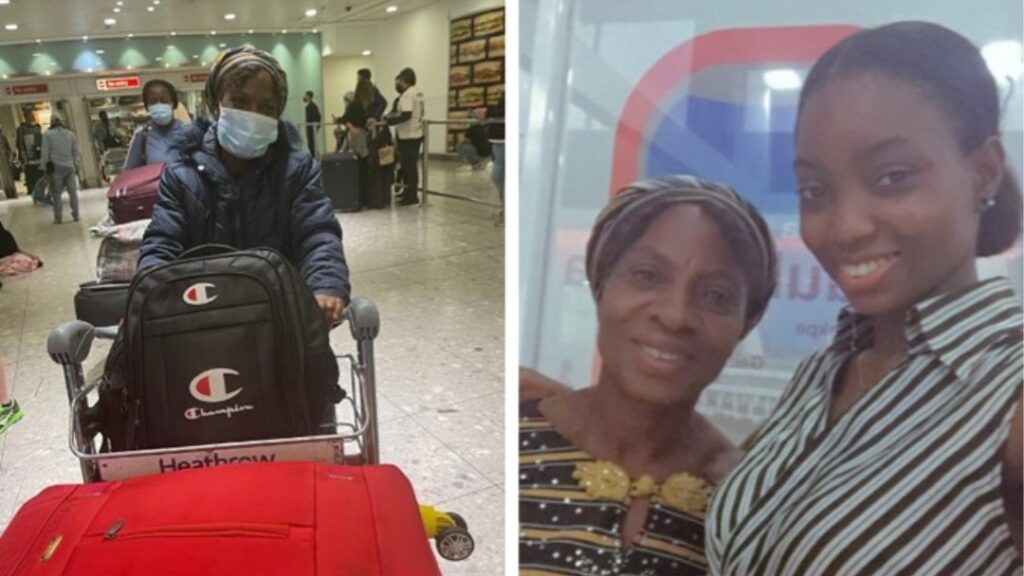 The young lady identified as Olufunmi revealed that her mum did a variety of menial jobs in order to cater for them.
According to Olufunmi, the elderly woman worked as a site labourer, sold food, water, did dry cleaning and even worked as a saw miller.
The ecstatic young lady was full of smiles in the photo celebrated over the fact that her mum has been rewarded with starting life afresh in the 'Queen's land'.
"One day, I'll tell the world how my mom went from being a site laborer, food seller, daily contribution collector, dry cleaner, pure water seller, saw miller, soap maker…
To being in the Queen's land y'all!'' she wrote.
The lady added; Someone asked me yesterday why I was crying, and I told her, "for a family people used to bring used clothes for sometime ago..this is one of our biggest WINS".