How I was attacked by MC Oluomo's boys, framed by Lagos policemen – TOOAN chairman, Istijabah
In this interview with Deji Lambo, the Lagos State Chairman, Tricycle Owners and Operators Association of Nigeria, Azeez Abiola, aka Istijabah, gives an account of how he was allegedly attacked by members of the National Union of Road Transport Workers led by the state Chairman, Musiliu Akinsanya, aka MC Oluomo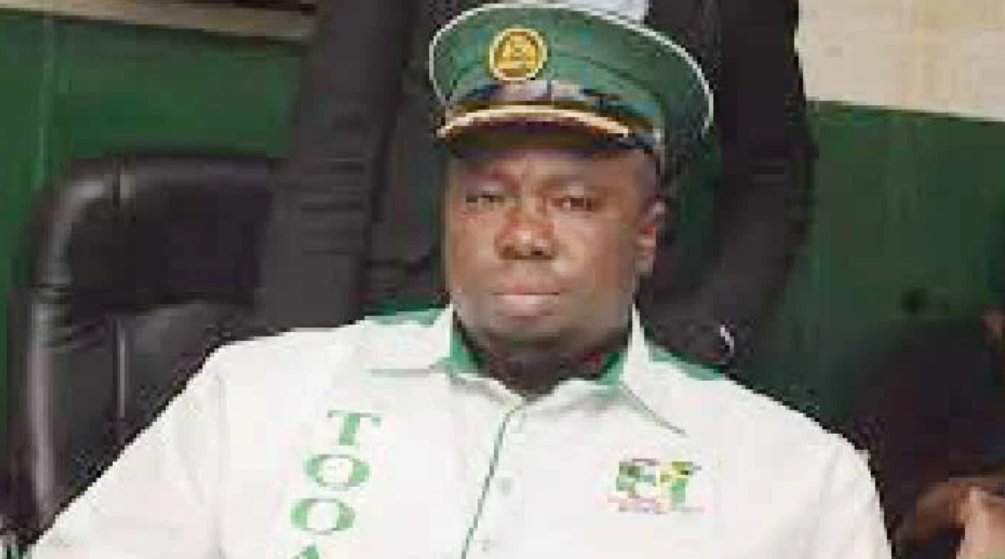 Kindly give us an insight into your background.
I am Alhaji Azeez Abiola, aka Istijabah. I went to primary and secondary schools. After my secondary studies, I learnt mechanic work at Shasha in Akowonjo. After I finished my training, I ventured into transport business, starting as a conductor.
Back then, we used to convey passengers from Shasha to Oshodi; from Oshodi to Mushin; from Mushin to Ijora; and sometimes when we got to Ijora and there were passengers, we would convey them to Idumota. Gradually, I became a driver, and started driving a molue bus with registration number AG 452 MUS owned by Alhaji Adanitan, who is still alive.
After driving for 10 years, I collected a molue bus with registration number AP 74 MUS, on hire purchase from Alhaji Adanitan. I completed the payment after about one and a half years. He felt encouraged by my tenacity and gave me another bus. With the two buses, I was able to save money to buy two other buses by myself.
After 'hustling' for about 15 years, I went back to my mechanic work. Because someone helped me to get to where I was, I decided to also raise people by buying and giving them buses on hire purchase. So far, I have given about 2,000 people vehicles on hire purchase and they are now owners.
At what point did you start transport union activities?
Initially, I never had interest in transport union activities; I disliked their activities because of the atrocities they commit. During the era of Olohunwa, he tried to convince me to join but I declined. I also declined when Alhaji Tajudeen Agbede became the state Chairman, NURTW. Later on, I accepted (to join). And the major reason why I joined was because almost all the buses conveying passengers from Oshodi to Sango, belonged to me. I was losing a lot because of the money union members were collecting on those buses daily. So, when I joined the union, Agbede made me a branch Chairman at Kola and I reduced the levy union members usually collect from drivers and they were happy.
I realised that many people interested in the tricycle business had no one to give them tricycle on hire purchase, so, I started giving them and as a result of that, all the atrocities in Agbado area of the state stopped.
When Alhaji Agbede heard about the impact I was making in the tricycle sector, particularly the fact that I had empowered over 3,000 people with tricycles on hire purchase, he said at my level, I needed to monitor the tricycle sector. Since then, I have been in the tricycle sector. At first, I was the Vice Chairman of the Lagos State Chapter, Tricycle Owners and Operators Association of Nigeria.
Was there any disagreement between TOOAN and NURTW before now?
Before Alhaji Musiliu Akinsanya became the state Chairman, National Union of Road Transport Workers, TOOAN and NURTW operated in harmony. But immediately he became the chairman, he decided to dissolve TOOAN. He connived with Wasiu Ayinde who has no business with the union.
He (Akinsanya) dissolved TOOAN and divided it into five zones and brought one man, Gaji, who is the manager to Wasiu Ayinde, and made him the zonal chairman. Gaji was never a member of our union. He also brought Kamali Pappy from Oshodi and also made him a zonal chairman.
When he saw that my refused to keep silent, he made me a zonal chairman and chased all the state executives of TOOAN away. I was the only one left, so members of the TOOAN BOT and myself complained to the national body in Abuja. That was the genesis of the problem with TOOAN and NURTW in the state.
After complaining to the NURTW national body, what happened and how were you appointed as the state Chairman, TOOAN?
After a series of compliants, our National President, NURTW, Tajudeen Baruwa, invited us for a meeting in Abuja. Baruwa's national executives were there, all the Lagos State executives of NURTW were there, including the state chairman, Musiliu Akinsanya, members of TOOAN board of trustees were also there, among others.
The media were also invited to cover the meeting. At the meeting, BOT members of TOOAN, including the chairman, said since Akinsanya became the NURTW chairman in Lagos State, he hijacked TOOAN activities and that TOOAN, which is affiliated to NURTW, has its own body separately.
Akinsanya was told at the meeting that it was unconstitutional to hijack our activities. At the meeting, the BOT members were asked who they wanted to head TOOAN in Lagos State and they mentioned my name.
On that same January 9, 2022, I was appointed the Lagos State Chairman, TOOAN, and the National Coordinator, Tricycle Sectors in Nigeria. The National President, NURTW also made the announcement and told me and other appointees to wait to collect our letters of appointment.
He also said the appointment letter should be sent to the Inspector-General of Police; Assistant Inspector-General of Police; Department of Security Services in Abuja and Lagos, as well as all the security agents across the country.
What were the disturbing developments that occurred after your appointment?
Read Also
NURTW oppressing us, say tricycle operators
Obaship: Ifa rejects MC Oluomo (1)
Gunshots as two NURTW factions clash in Agbado, Lagos
After I was appointed in Abuja, I booked a flight to Lagos. As I got to the airport in Ikeja, I received a text message from Akinsanya, notifying me of an emergency meeting the following day. On January 10, I called the state chairman, thanked him for his support.
He said the meeting was very important and I told him I would be there. I got to the venue around 11am, got down from my vehicle and went straight to sign attendance. I was signing when somebody suddenly slapped me from behind. As I turned back, I saw that it was one of Akinsanya's boys, called Ajiroba. I was questioning his audacity when about 20 of Akinsanya's boys descended on me and two of my excos, Kazeem Akinbode and Saheed. I had the grace to rush to my car and as I entered, I told my driver to lock the doors. But my boys were unlucky as they pinned them down and beat them mercilessly. They have been hospitalised and responding to treatment.
Akinsanya's boys started attacking my vehicle but could not gain entry; it was Allah that protected me. I stayed in the car for over one hour and 30 minutes and was just praying and reciting Quranic verses. Akinsanya, who told his boys to lock the gate to prevent my driver from driving out, later came down, and told me to open the door but I declined. I told him his plan was to take my life. He told me I want to waste my life and that my appointment would not stand.
I told him my appointment did not affect his position but he said I should not worry, that he had called the police to arrest me. He said I was being deceived as he is an Asiwaju's boy and that no one but him could put anyone in any position. I told him the same national president that appointed me put him in that position.
What happened when operatives of the Rapid Respond Squad came to the venue of the meeting?
Initially, five policemen came and told me to get down but I refused because they were few. They later called for reinforcement and about 30 policemen came. At that point Akinsanya started shouting that there was a gun inside my vehicle. I allowed them to search my vehicle and they found no gun. He even joined the policemen in the search but I monitored closely. So, we later went to the RRS office.
I was writing my statement at the RRS office when I heard that a gun was recovered from my boys. I said the boys that followed me were the two injured victims and my police escorts. I requested to see the policeman who found the gun and questioned him as to where he got the gun.
He confessed that he never recovered the gun from my boys or me. The policeman said he saw the gun on the ground after I left the premises. The second in command at the RRS office asked for the gun and found no bullet in it.
How come the RRS posted your photograph with a gun?
What happened was that the case was transferred to the state Commissioner of Police. But before I left RRS office, one of the officers said they wanted to take my picture. I asked why but was told it was a normal thing. I obliged and the officer told me to stay at the front of a car and took my picture without a gun.
So, I left for the CP's office but he was not around. I later wrote another statement at the police headquarters and was released me on bail. After being released, I immediately switched on my phone and started receiving calls that I was seen with a gun. I checked it on Facebook and saw my picture with a gun.
I felt very bad. I contacted the RRS but I was told that their media team was responsible for the post and that they have warned him. I said the whole world had seen the lies they put out. I felt bad and couldn't sleep. The state chairman, all the state NURTW executives and I met with the CP the following day.
The CP told Akinsanya that he was the cause of the problem. He said he was the one that invited me and asked how come I was attacked. He said the only solution was for him to apologise to me otherwise if the police commence investigation, it would turn into another thing.
In the presence of the CP, the NURTW state chairman apologised and agreed that all the tricycles in Lagos State would be under my care. But I told him I was not the authority and that everything would be reported to the national body in Abuja where I was appointed.
Did you complain to the CP about the online post indicating you were arrested with a gun?
I told the CP that the police posting my picture with a gun online was the most serious issue and that I want to know the policemen who did it. The CP was also surprised when I showed him the Facebook post and he became furious, called the RRS commander and asked for who did it, especially when no gun was recovered from me.
The commander said it was the media team that did it and that he was not aware. I also talked to the commander and he apologised. But I will take all necessary steps on the issue because my image is very important to me.