How Female Musician Slapped Fan Who Was Filming Her Underwear While Performing On Stage (Video)
Popular Ugandan female singer, Winnie Nwagi reportedly slapped fan who was initially filming here underwear where performing on stage.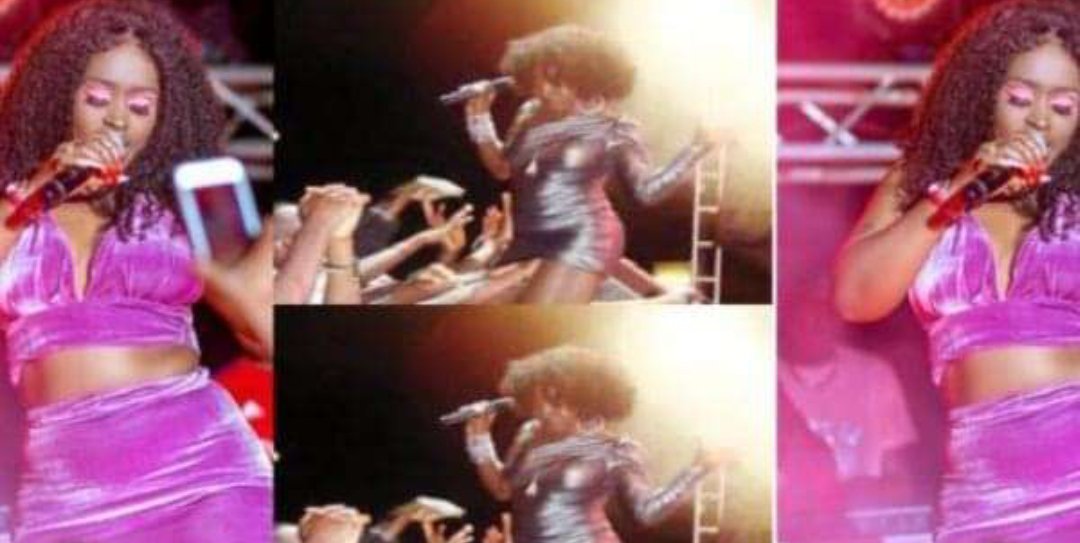 While having a performance, the female singer faces some body shame from her fan due to her mini wears which actually reveals here s*e organ out.
Crazy fans who couldn't hold on to what they are seeing, took upon their phones to film the singer as her private party was all showing out.
Watch Video below: