How Do I Break This News To My Sister Without Breaking Her Heart And Marriage- Lady Seek Advice
How Do I Break This News To My Sister Without Breaking Her Heart And Marriage- Lady Seek Advice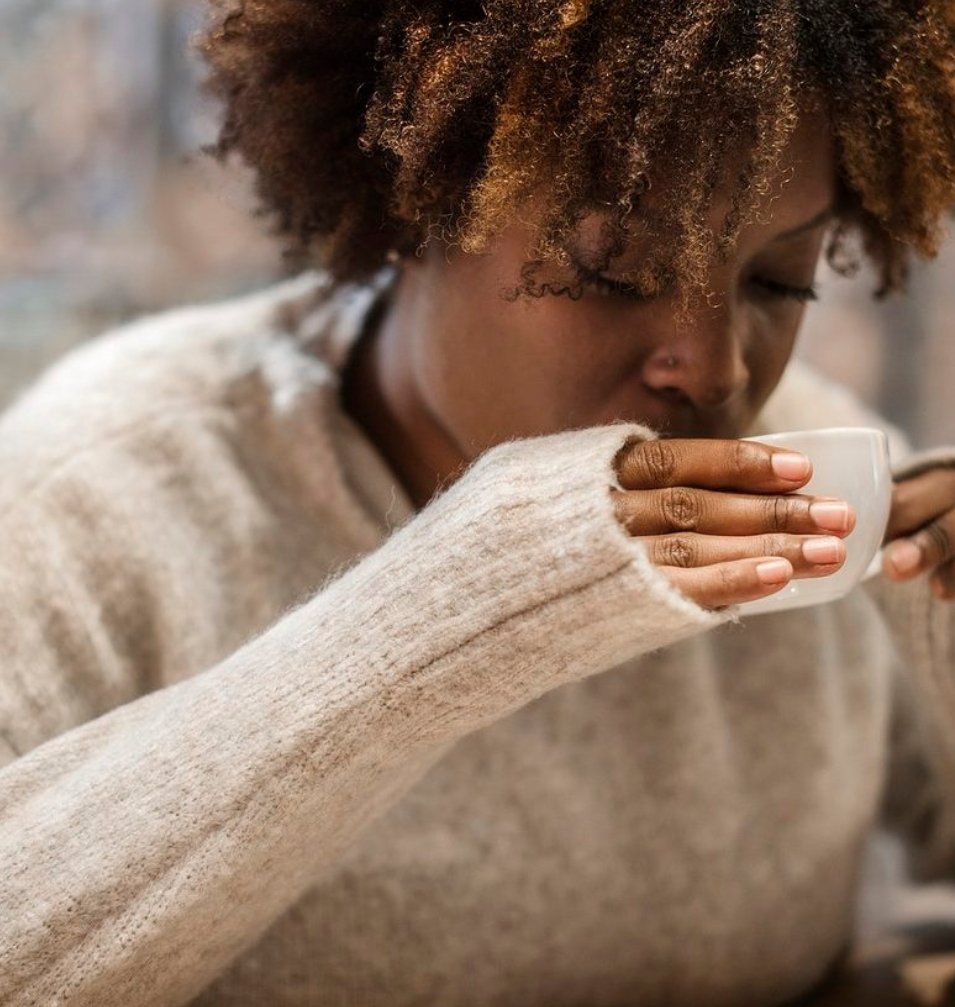 She's my immediate neighbor but I see her as a sister because of who we've become over the years. I call her "Sister." She's not my mother's daughter but sometimes in life, you meet people who become more than a blood relation. Her house is next to our house. We share a common fence wall. When we completed our house and moved into the vicinity, it was this woman and her family who helped us to settle and made our lives easier in the neighborhood.
She lives with her father, a house girl, and three kids who are her own children. Her husband lives in the US with their first son. So in all, she has four children. Her children mostly come to our house to play with the kids here. When this my sister travels to the United States and she's coming back, she'll bring a lot of gifts to everyone in my house. She is always kind to us so we also try to replicate her kindness. When she's not around, it's my mom who will babysit her kids.
We are very close but we have some barriers. We talk about a lot of things but hardly do we discuss marital issues. When she travels to the US and returns, I mostly tease her; "Eiiii wa kɔ gye agu woho" and she will respond, "Wo ne wo kunu dabiaa na mo gye moani ɛgya me." That's the farthest we go when it comes to sharing marital issues.
She visits her husband in the US every six months and the husband also comes to Ghana once every two years. We've lived in the same neighborhood for over six years but I've seen her husband only twice. Last year, she visited her husband in the US and unfortunately got caught up there because of the lockdown. She ended up spending about six months in the US. It was unexpected so I had to step in and take care of her kids while she was in the US.
When she returned, one day we were having a conversation when she told me, "I've heard that my husband is married to another woman in the US." I was stunned. I asked her, "Did you see a woman in his apartment when you went there?" She said, "No, I didn't." I asked again, "Has your husband told you himself that he's married to another woman?" She said, "Of course he wouldn't tell me that." I told her, "Then don't worry. It's not worth it to live on hearsay. Soon it will fade away and you'll be fine." She responded, "It will really cause me a lot of pain if what I'm hearing is true. I do everything for him. I'm the one paying the fees of our kids here in Ghana and the one living with him in the US. Even my husband, I have to send him money to be able to take care of himself. I don't know what I have to do again."
I nearly screamed, "Eiii so what's your husband doing there in the United State?" But I remembered I had to respect their relationship so I zipped my mouth. My sister is not overly rich but she has her own due to the kind of business she does. Her kind heart always pushes her to do favors to others even if it's too much. I remember when her house girl's father died, She single-handedly financed the whole funeral because the girl's family didn't have enough to give the deceased a befitting burial.
This year Easter, her husband came to visit. I was in my compound when their house girl came to me. She asked, "Sister, a friend of mine had sex yesterday. She doesn't want to get pregnant. What medicine can she take to avoid pregnancy?" I've been a girl before so I know this trick. I told her, "Hey, speak the truth. You're not talking about any friend. You're talking about yourself. Just speak the truth and I won't tell anyone." She started crying. I knew she was the one who had sex. I said, "So you're not a virgin? I believed you. How could you disappoint me like that?"
She started confiding in me. She said, "I was sweeping my mother's room when daddy walked in. He asked if I had done it before and I said no I haven't. He said he wanted to check if I'm telling the truth. He started touching me and later had his way with me." I was shocked. I asked, "On their matrimonial bed?" She responded, "Yes. He later told me that he has confirmed it so I shouldn't let anyone do it again with me. He then gave me this money for medicine so I don't get pregnant." For several minutes my mouth was opened out of shock. I didn't know what to say. This is a girl my sister takes very good care of. You wouldn't know she's a house girl. She took care of her JSS education and now taking care of her in SHS.
I went to the pharmacy and bought the drug for her. I sat her down and told her, "The next time he tries it again resist him with all your might. Tell him you'll report it to mommy. If he forces himself on you, scream. Don't be afraid. Shout until he leaves you alone." She thanked me and left.
My window is directly opposite the house girl's window. I was in my room when I heard noises coming from the girl's room. My sister usually goes to work at 6am and comes home at 7pm. Her father is partially deaf so wouldn't hear anything. Her children were also in school. The house girl was in the house because of the double-track system. I monitored the noise for a while and it kept increasing. I shouted her name and asked what she was doing. Suddenly the room became quiet. I heard a door opened and closed again. Later, the girl came to me; "I heard you calling my name." I said, "Yeah I called because there was some noise coming from your room." She said, "It was Daddy again.
I asked, "He attempted it again?" She said, "He called me to his room and asked me to clean the bath. Whiles doing it, he forced himself on me and had his way. I was in my room hours later when he entered again. I struggled with him but he was stronger so he succeeded." I threw my hand and it landed on her face. "Why didn't you shout. How can you do this to your mother? A woman who picked you out of nowhere and is trying to make you into something? Let me tell you, if she finds out today, she may forgive her husband and throw you out of her house. You'll go back to that kiosk and live with your six siblings. Is that what you want?" She stood there crying.
I thought of telling my sister about the whole thing but issues of such nature require tact and divine wisdom. One day I decided to test the waters and see how she'll feel about the whole situation. I said, "A colleague at work is having a huge marital meltdown. Her house help is sleeping with her husband." I didn't even complete the story when she said, "If I were your colleague I would have died by now. Eiii, I can't stand this pain ooo. It's better I don't hear about it. See how I even reacted when I heard my husband is married to someone else. Did you see how I lost weight? I would be gone by now."
I bowed my head down and changed the story. I asked her, "When is your husband leaving?" She answered, "Next week." I asked her, "Why don't you take him along when going to the shop? Doesn't he feel tired being in the house all by himself?" She answered, "I've told him about it ooo. He told me he came to Ghana to rest so he doesn't want to go anywhere."
When her husband left, I started noticing changes in the lifestyle of the girl. She dressed very well and was using a new phone. I asked her about the phone in the presence of my sister and she said her junior sister picked the phone from the floor. Later in the day, she came to me crying and begging for forgiveness confessing that it was her Daddy who gave her the phone.
Last Saturday I was bathing my daughter when someone came to greet me. I lifted my eyes and it was my sister's husband. I was surprised to see him. "Is it not this man who visits once every two years? Why is he back after barely six months?" My sister is happy about the return of her husband but everything about it makes me sad. I called the girl and threatened her; "If you allow your daddy to sleep with you again, I will tell my sister." She looked at me unconcerned.
My sister has gone to the shop and as I'm writing this I can hear noise coming from the house girl's room. I want to call my sister and tell her but am afraid of her health. Again, after all, is said and done, she may forgive her husband and I'll become the enemy. I will always remain that woman who told her that her husband was cheating. I wish there's a better way to stop what's going on. I've thought of recommending a new house girl for her but I don't know how she'll take it. I can't also watch a girl break someone's home like that. Please tell me, what should I do?"