How Did He Get There? Reaction As Benin People People Gather To Watch Wizard Who Landed On A Tension Cable (Video)
In a video that has gone viral, residents of Benin City were seen gathered together while watching a person on a very high tension cable.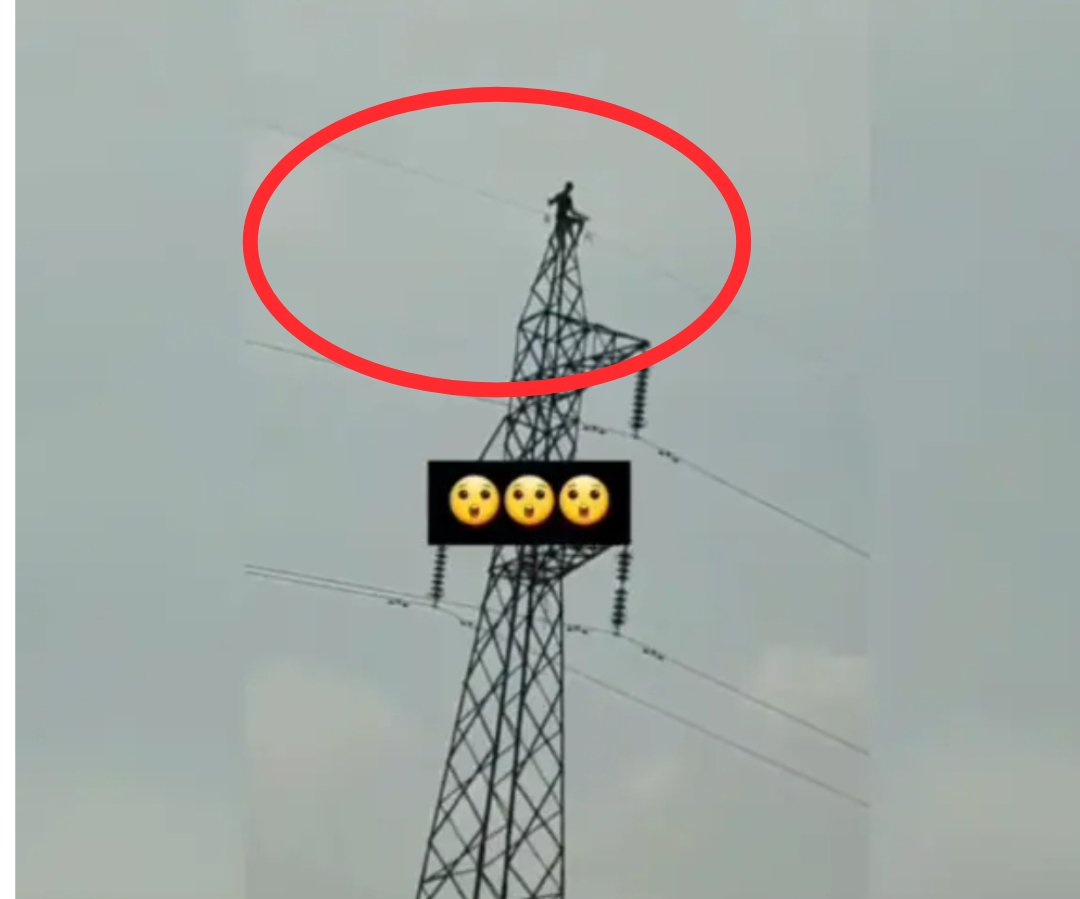 The individual on the tension cable seems to have no means to come down and many wonder how he got there in the first place. The person who recorded the video stated that he is sure the individual is a witch who missed his way and got stranded thereby landing there.
According to the man who filmed the incident, the "winsh" missed its road while returning home this morning and landed on the cable and wasn't able to come down. He also pointed out that they are at pipe line in Edo state, at Depot.
Watch the video below;