How Can a Married Woman Be Texting Ex-boyfriend- Angry Confronts wife for still texting her ex after 3 years of marriage (video]
A young man has furiously challenged his wife's decision to still be in contact with her ex-boyfriend despite being married for years.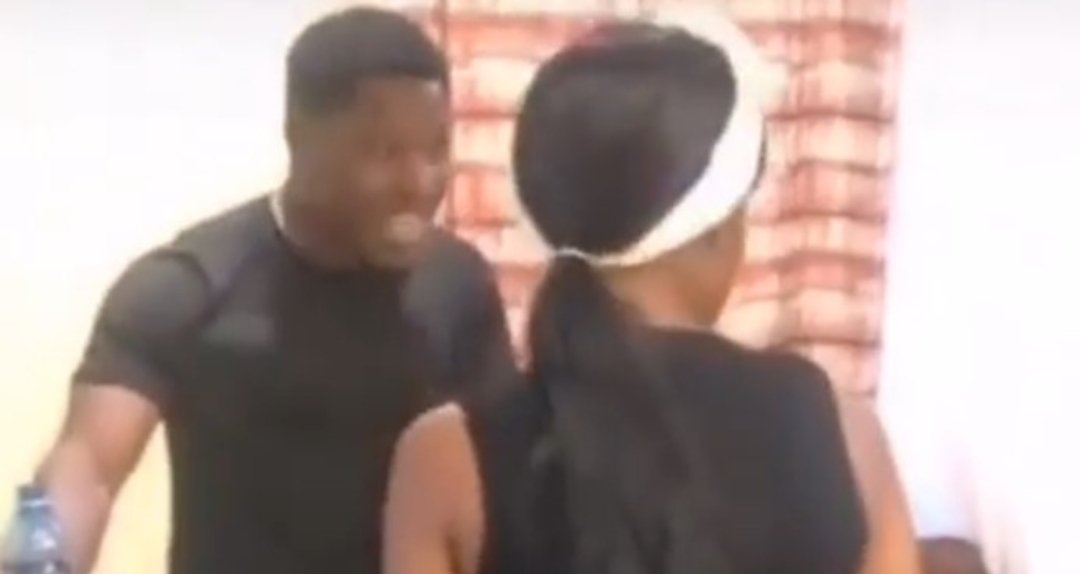 In a short video posted on Instagram, the husband is seen arguing with the wife for choosing to still text her ex three years into their marriage.
The woman seems to have been the one who confronted him about something as she could be heard saying that they have to solve their issues on the spot.
In response the man simply said; "Okay, If that is what you want. How can a married woman be texting her ex after three years of marriage."
After posing the question to her, the woman instantly went silent and searched for words to defend herself before the video ended