Hospital Playlist Season 3: Things You Need To Know!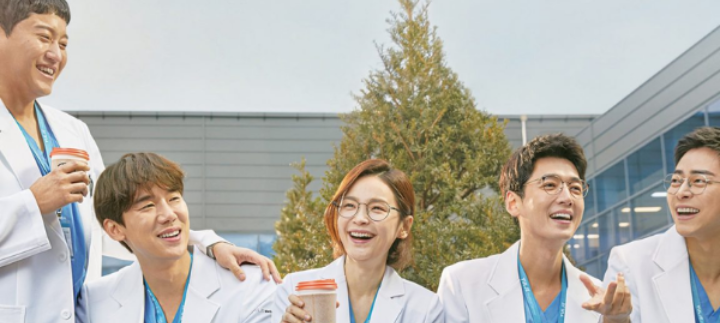 Hospital Playlist is without a doubt one of the most popular Korean television drama programs currently airing on the network. As if the show's impressive plot weren't enough, the impressive acting performances of its lead actors – Jo Jung Suk, Jeon Mi Do, Yoo Yeon Seok, Kim Dae Myung, and Jung Kyung Ho – only added to the intrigue, which is why loyal fans are anticipating the release of Hospital Playlist Season 3 at some point in the future.
After airing between March 12, 2020, and May 28, 2020, the first season of the Shin Won Ho-directed K-drama series was followed by a second season that began on June 17, 2021, and ended on September 16, 2021, respectively. Is Hospital Playlist Season 3, on the other hand, really on its way? Continue reading to find out more information.
Jung Jyung Ho's fans were thrown into a frenzy as he posted fresh photos on Instagram with the hashtags Hospital Playlist, MidoFalasol, and Gomting. In one photograph, Jyung Ho can be seen with Kim Dae Myung, both of whom are dressed in scrubs and smiling at the camera.
A further photo showed Jo Jung Suk, Jeon Mi Do, Yoo Yeon Seok, Kim Dae Myung, and Jung Kyung Ho all carrying cups of coffee while appearing to be involved in some sort of chaos. The pack established a nice mood in the said snapshot, which made fans hope that Hospital Playlist Season 3 will be happening sooner than later.
And as if that weren't enough, Kim Dae Myung also posted a photo to his official Instagram account on the same day. With their fingers raised towards the camera, Dae Myung is pictured with Jo Jung Suk, Jeon Mi Do, Yoo Yeon Seok, and Jung Kyung Ho in his Instagram post, which has gone viral.
For starters, the chemistry between people who are born and die in a hospital referred to as a microcosm of life is the focus of the aforementioned television series. Hospital Playlist Seasons 1 and 2 were rated successful by the rating committee; nonetheless, the lead actors were told that they could begin working on their projects immediately rather than waiting for Hospital Playlist Season 3.
According to current estimates, Hospital Playlist Season 3 will premiere in 2022 if tvN decides to proceed with the project. However, as of right now, there has been no official announcement from the network that a third installment will be released shortly.
In terms of plot, Hospital Playlist Season 3 may begin off right where the second installment left off. For better or worse, the third season will almost certainly focus on the evolution of Gyeo Ul and Ahn Jeong Won's romantic relationship. It can be noted that Gyeo Ul ultimately decided to reveal her beau to her mother, which helped to bring clarity to their relationship and their relationship.
Not only that but it is also predicted that Hospital Playlist Season 3 would dive into the romantic relationship between Ik Sun and Jun Wan as well. Devoted viewers of the series have also observed the progression of Ik Jun and Song Hwa's affection for one another throughout the series.
Song Hwa even sang her heart out in the Season 2 closing episode, even though she had a poor voice, to begin with. Despite this, Ik Jun continued to look at her with a loving expression on his face. As a result, it should come as no surprise that the wedding of Ik Jun and Song Hwa will be featured in Hospital Playlist Season 3.
Of course, all of these are just forecasts and hypotheses at this point. To avoid being misled, diehard Hospital Playlist fans who are eagerly awaiting the premiere of Season 3 on television should treat all of these unproven allegations with a grain of salt until they are shown to be genuine and correct.