He's been good to me – Man visits childhood friend who's now a mechanic, gifts him bundles of money (Video)
He's been good to me – Man visits childhood friend who's now a mechanic, gifts him bundles of money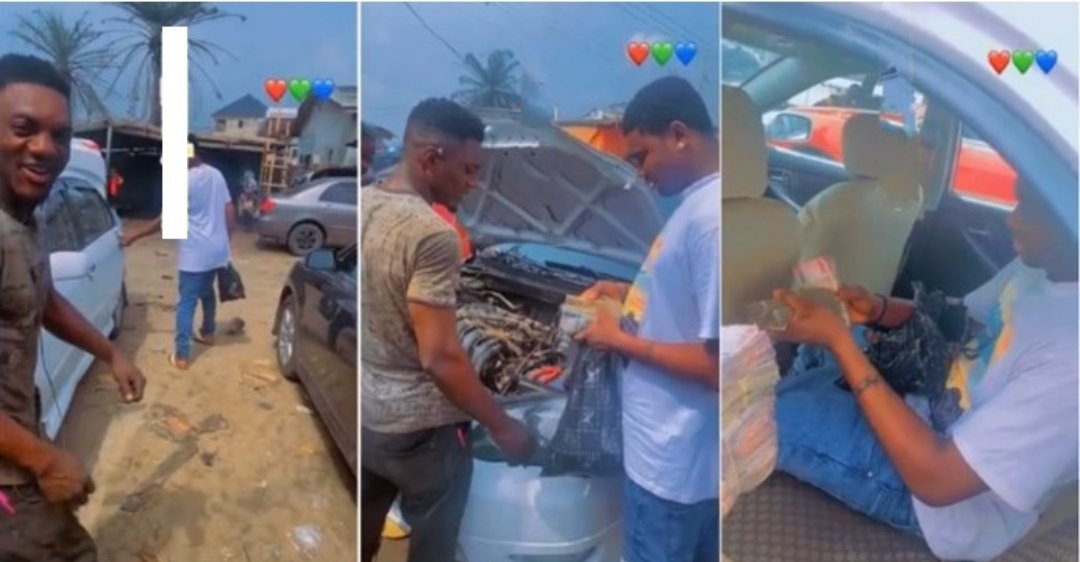 A young Nigerian man recently paid a visit to his childhood friend at his workshop to surprise him with cash gift.
His friend now works as a mechanic, so he visited his workshop and gifted him bundles of Naira notes.
According to reports, the friend has always been good to him right from their childhood days so he decided to appreciate him in his own way.
A video posted on Instagram shows the moment he brought out stacks of cash from a cellophane bag and handed them to his buddie.
The mechanic was equally excited as he smiled from cheek to cheek while collecting the cash from his friend.
Watch Video below: