"He Waited For Me To Be Done With School, Before He Proposed- Lady Reveals How She Met Her Partner
A Nigerian lady, identified by her Instagram name as "mizteeluv revealed how she met her partner.
The lady said .
" I met my husband during summer when my twin sister invited me to six flags. I met Teetoo and he introduced me to his friend, Ibrahim. The atmosphere was quite embracing so we were talking and gisting.
" Afterwards, Teetoo said i should ride with Ibrahim, so he won't be the only one in the car . We drove to Teetoo's hotel first, then we headed home and from there he asked for my number.
" We became very close and inseparable, but I was very sceptical about a long-distance relationship because he stays in Atlanta while I was schooling in another state. But he waited for me to finish my study before he proposed. I knew I was going to marry him when I saw how caring and amazing he is.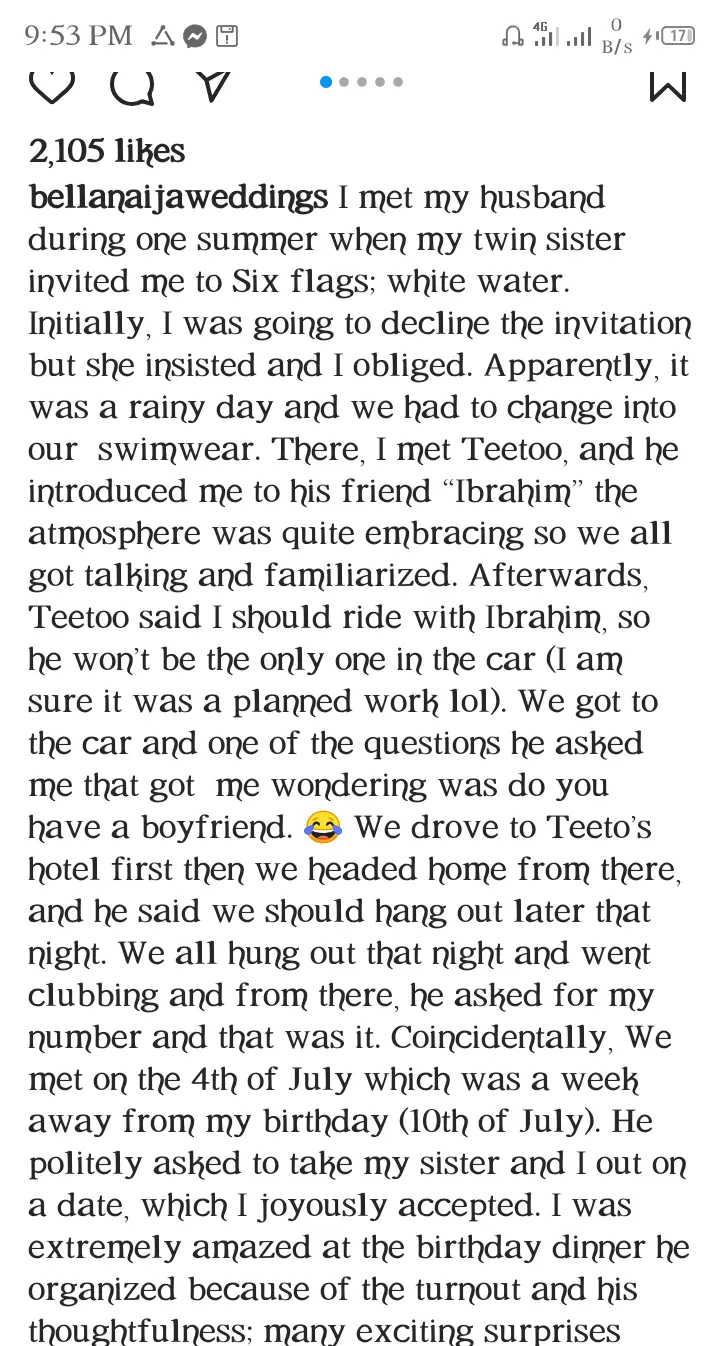 Check out the pictures below