Give Me My Phone Angry Boyfriend storms girlfriend's family house to retrieve phone he bought for her (Video)
A video which surfaced online shows a dramatic scene playing out in the family house of a girl whose boyfriend decided to break up with her.
The young man stormed his ex-girlfriend's family home to retrieve the phone he bought for her when things were still moving on smoothly in their relationship.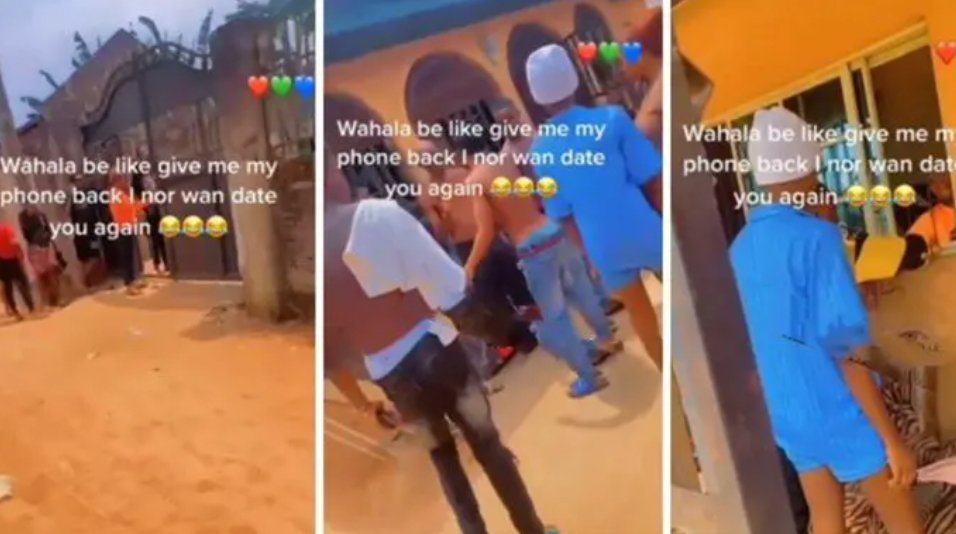 A crowd gathered in the compound as the girl's family were preventing him from gaining access to her.
However, other people who accompanied the boyfriend could be seen talking to the girl through a window and telling her to bring out the phone.
The young man who was bare-bodied was persuaded to calm down and leave the compound with the promise that he will get the phone back.
Watch Video below: