Gbege! Mechanic Apprentice Mistakenly Sets Customer Car on fire While wielding Somewhere Close To The Engine (Video)
Mechanic Apprentice got more than what he bargained for, after he inadvertently set customer vehicle on fire while welding due to lack of concentration.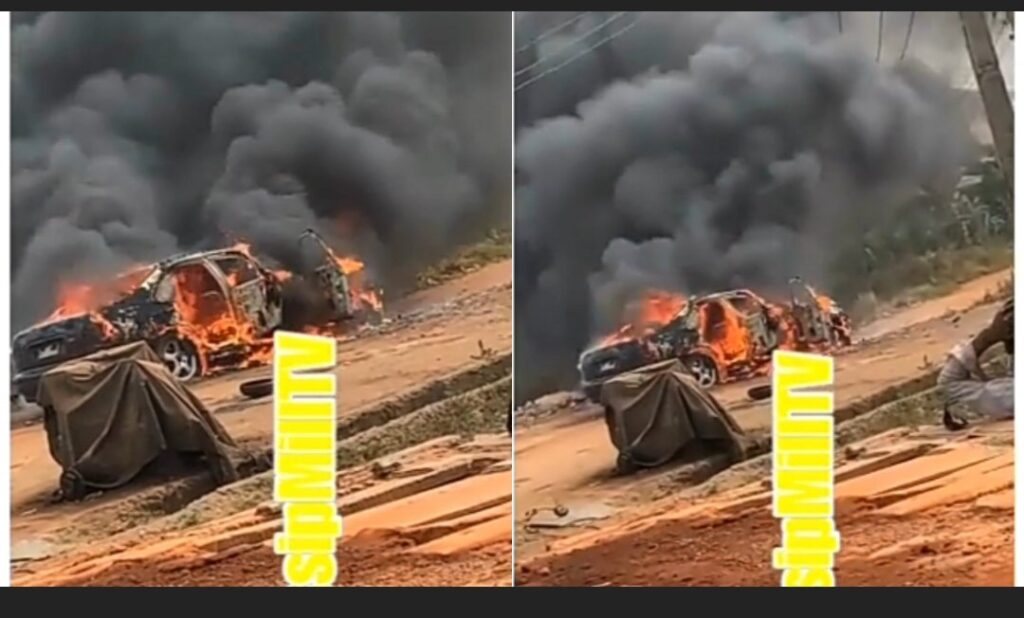 According to the report:
Happened just now in ilesha. Due to lack of concentration from the mechanics apprentice. (Play with earphone) sire.
The mechanic and his apprentice was working on the vehicle and his apprentice was welding somewhere under the engine, but due to lack of his concentration he mistakenly got another place burnt under the engine and the engine caught fire with the vehicle.
Watch Video below: