Funke Akindele And I Are Not Fighting, She Is My Blood And Flesh – Eniola Badmus Clears The Air
For some weeks now, some baseless narratives regarding the alleged break-up of the friendship of Nollywood Stars, Funke Akindele and Eniola Badmus have been spreading like wildfire on the internet. The rife misconception spawned out of people's perception that the actors no longer engage each other's posts on social media.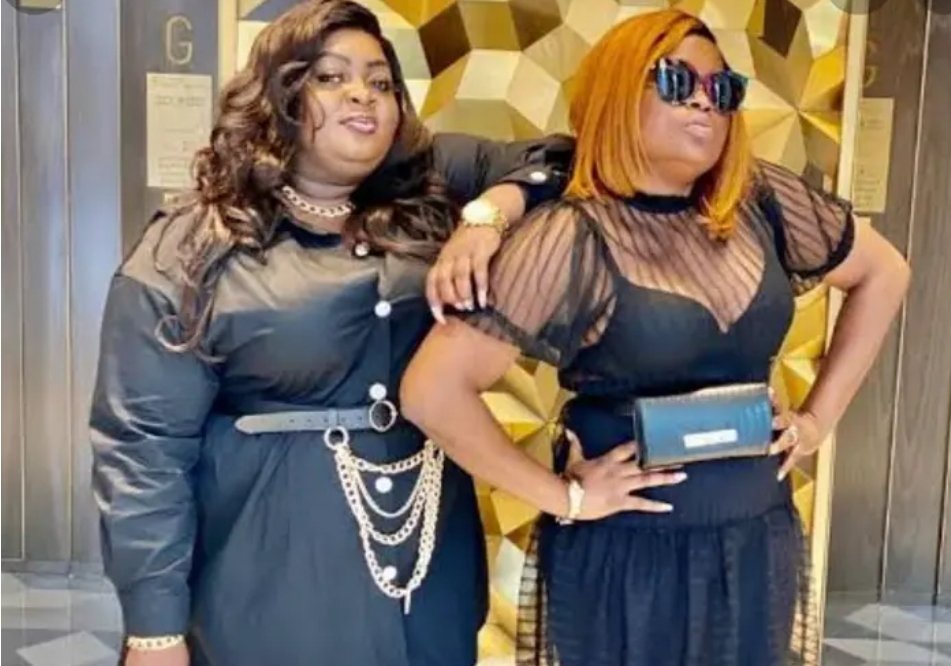 Quite a number of people nursed the same misconception owing to the fact that the actors no longer engage in each other's posts on social media. Ever since their social media interactions have become infrequent, people have been developing all sorts of narratives that suggest that the actors have fallen apart.
As a result of this perception, many people hastily jumped into conclusion that the actors are no longer together. Someone even made a video to appeal to the two actors to please come together and squash their beef in an instagram post yesterday.
In a bid to control the narrative before it goes out of hand and degenerates into something else, Actor Eniola Badmus took it upon herself to clear the air and let everyone in on the current status of her relationship with Funke Akindele. She took to her instagram page to share a relatively long note to clear the air.
Actor Eniola Badmus expressed her displeasure in the way people are persistently insinuating that her friendship with Funke Akindele has hit the rock. She said "Guys, I'm sick and tired of y'all insinuating Funke Akindele and I are fighting for no singular reason…"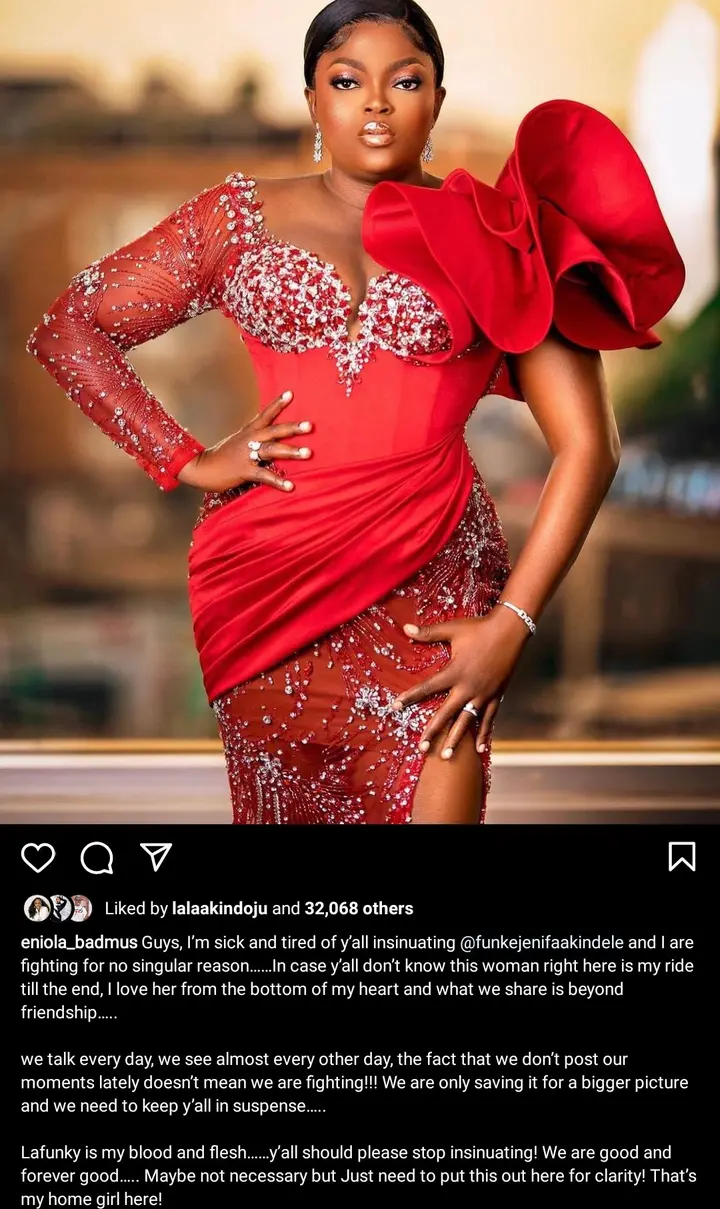 "In case y'all don't know this woman right here is my ride till the end, I love her from the bottom of my hear and what we share is beyond friendship. We talk every day, we see every other day, the fact that we don't post our moments lately doesn't mean we are fighting!!! We're only saving it for a bigger picture…"
She added that Funke Akindele is her blood and flesh. She also implored people to stop insinuating that they have fallen apart because 'we are good and forever good.' She said she felt the need to clarify things due to the narratives flying around.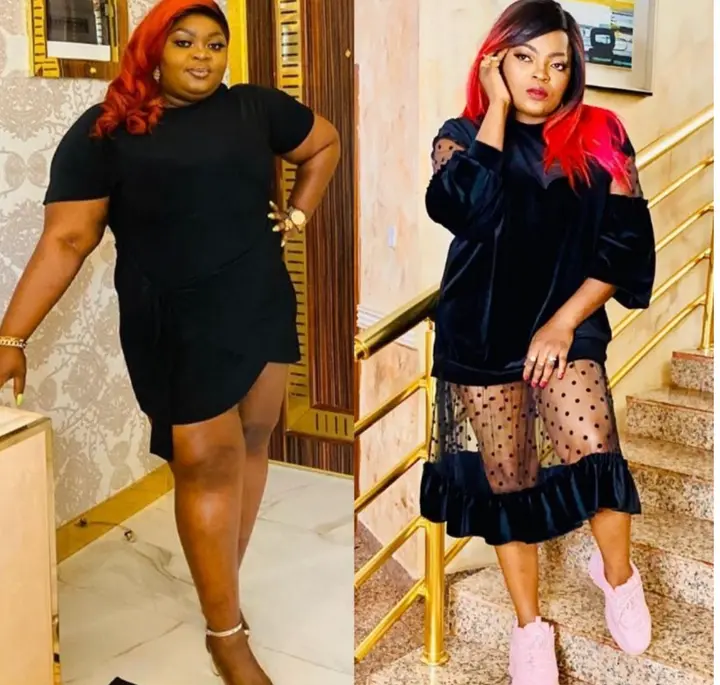 In the comment section, Funke Akindele also affirmed their friendship with a friendly insult to her post. She said "Eniola ode ni e o (Eniola, you are fool)". She said this jokingly and Eniola Badmus responded that: "Our mummy."