Five years ago, my husband and I could barely afford to pay N50k rent – Woman gives thanks as she unveils her multi-million naira house
A Nigerian entrepreneur has given thanks for being able to build a house despite the challenges she and her husband have experienced in recent years.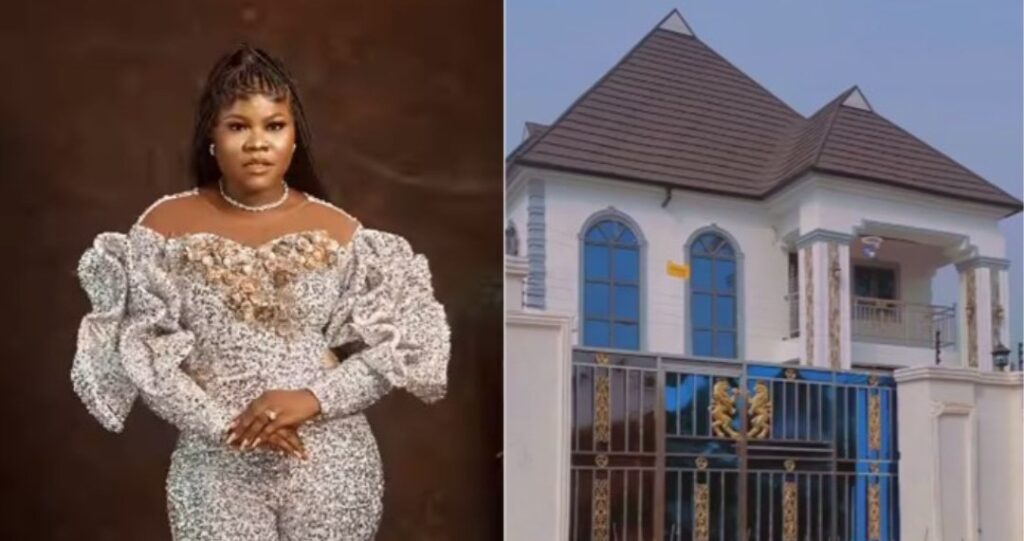 The woman identified on Instagram as Murray Kurves, said that 5 years ago, they were struggling to pay house rent of N50k, but all that has changed now as they are living the life.
She revealed that her husband works abroad while she is a registered nurse in Nigeria.
"5 years ago I was struggling to make a Room Annual Rent payment of 50k with my husband who is even working outside the country for that matter 😂 and me the ominiknowest Registered Nurse in Nigeria working my ass out😫😂

Nobody knows this story except my mother 🙏 2022 one out of many Houses God has chooses to bless me and my Husband with 🙏 So many things to be grateful about 🙌 Agbanilagbatan 🙏"