Finally: Notorious Kidnapper, Evans sentenced to Life Imprisonment [PHOTOS]
A Lagos High Court has sentenced Billionaire Kidnapper, Chukwudimeme Onwuamadike popularly known as 'Evans' to life in prison.
Justice Hakeem Oshodi of the Lagos High Court in Ikeja on Friday Evans and his accomplices – Uche Amadi and Okwuchukwu Nwachukwu to life imprisonment.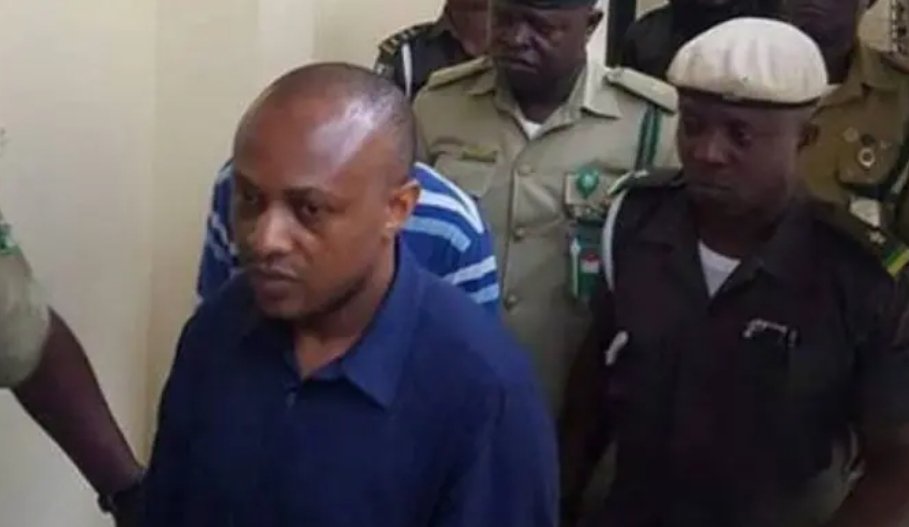 He wasedclared guilty of kidnapping and sentenced to life imprisonment by a Lagos High Court, sitting in Ikeja. The Ikeja High Court premises in Lagos were under tight security as the judge gave the verdict.
The court found them guilty of conspiracy and kidnapping of Mr Donatius Dunu, Chief Executive Officer (CEO) of Maydon Pharmaceuticals Ltd.
Donatus Dunu was kidnapped on February 14, 2017, and a ransom of €223,000 was collected from his family.