Finally Hushpuppi Will Be Judged On Valentines Day, What Awaits Him?

Exactly 3 years after pulling $14m cyber-heist on Maltese bank
After almost two years in detention in Dubai, and Los Angeles in the United States, Nigerian celebrity hacker Ramon Abass Olorunwa aka Hushpuppi will know his fate on Valentine's Day, the U.S. Department of Justice told Neusroom in an email, on Tuesday, January 25, 2022.




"We expect him to be sentenced on February 14," Thom Mrozek, Spokesperson of the U.S. Attorney's Office for the Central District of California, told Neusroom in an email responding to a request for an update on Hushpuppi's trial since he pleaded guilty on April 20, 2021.


A Neusroom exposé on Hushpuppi in July 2020 revealed how he started internet fraud from a Lagos slum before travelling out of the country where he lived a lavish lifestyle posting photos of exotic cars, designer clothes and shoes, jewelry, wine, and women on his Instagram page from his luxury hotel apartment at the Palazzo Versace Dubai.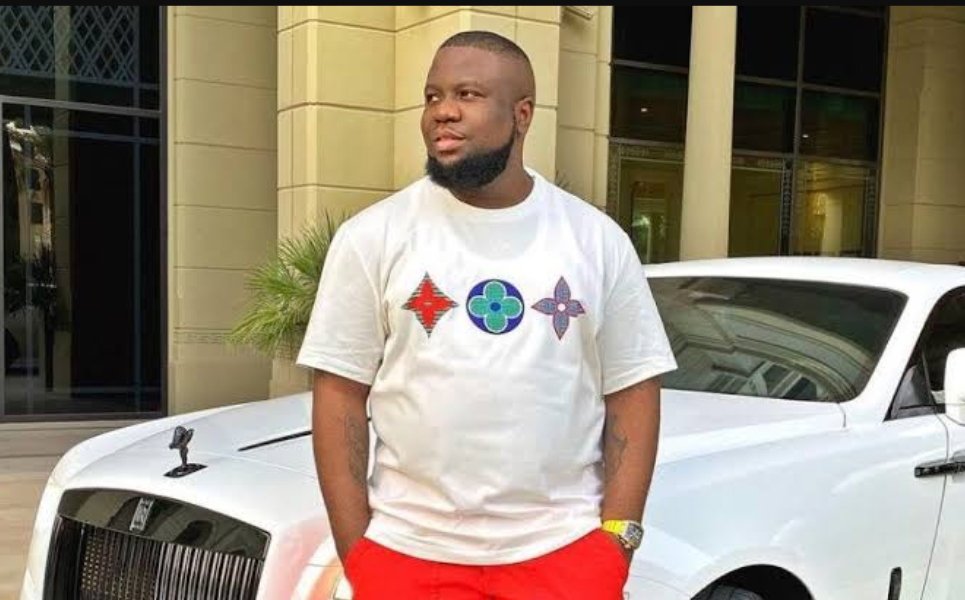 The anticipated sentence is coming exactly three years after Hushpuppi collided with a Canadian co-conspirator and North Korean military hackers – Jon Chang Hyok, 31; Kim Il, 27; and Park Jin Hyok, 36; to pull a $14.7 million cyber-heist on the Bank of Valetta, Malta's oldest financial institution, on February 13, 2019.

A statement by the F.B.I. in July 2020 had said, "Abbas conspired to launder funds stolen in a $14.7 million cyber-heist from a foreign financial institution in February 2019, in which the stolen money was sent to bank accounts around the world."



The unnamed financial institution is the Bank of Valetta. The cyber-heist forced the bank to shut down operations for a day.

Hushpuppi was said to have provided two bank accounts he anticipated would each receive €5 million (about $5.6 million) of the loot.


The sentence is also coming a year after Obinwanne Okeke aka Invictus Obi, was sentenced to 10 years in prison by a U.S. court on Tuesday, February 16, 2021, for global wire fraud.

Hushpuppi's many crimes

While Hushpuppi was in detention in Los Angeles, more revelations emerged about the scale of his atrocities.

Statements from law enforcers and exclusive conversations between the DoJ and Neusroom revealed that Hushpuppi connived with one Vincent Chibuzo and a 29-year-old Kenyan Abdulrahman Juma to defraud a Qatari businessman of more than $1.1 million.

The businessman sought lenders to fund a new children's school in Qatar when he fell victim to Hushpuppi's alleged global fraud scheme.

Hushpuppi was accused of using accomplices to launder the illicit funds in banks all over the world and using $230,000 (proceeds from the fraud) to purchase a luxury Richard Mille RM11-03 watch. He posted a photo of himself on Instagram wearing the watch, with the hashtag "#Rm1103," on January 13, 2020.

The long road to sentence


Since his arrest in Dubai and repatriation to the U.S. in June 2020, Hushpuppi's trial has been postponed three times. It was first moved from October 2020 to May 4, 2021, due to the COVID-19 pandemic. It was later moved to Tuesday, July 27, 2021, but cancelled. No reason was given for the cancellation, and Mrozek told Neusroom in July 2021 that he could not confirm when the trial would commence.

Hushpuppi has now spent more than 19 months in detention. His first lawyers, Gal Pissetzky and Vicki Podberesky, withdrew from his case during that period. He later hired Louis Shapiro.

Hushpuppi also made confessions to the U.S. DoJ, leading to the indictment and arrest of several accomplices, including Nigerian Super Cop Abba Kyari.



Some of his suspected accomplices have been arrested in Kenya, U.S and North Korea, and there are likely more suspects to be arrested. Abdulrahman Juma was arrested in Kenya. Rukayat Motunrayo Fashola and Bolatito Tawakalitu Agbabiaka were arrested in the U.S. Abba Kyari, a Deputy Commissioner of Police in Nigeria, and Vincent Kelly Chibuzo, who are in Nigeria, are yet to be arrested.



In a February 2021 report, Neusroom predicted that Hushpuppi may likely plead guilty, and on April 20, 2021, the DoJ announced that he had pleaded guilty to this crime.

What he stands to gain from guilty plea

According to his plea agreement with the USAO, prosecutors have "agreed to not further criminally prosecute defendant for conspiracy to engage in money laundering, conspiracy to commit wire fraud, mail fraud, and bank fraud, wire fraud; bank fraud, money laundering; engaging in monetary transactions in property derived from specified unlawful activity); aggravated identity theft."

Thom Mrozek had told Neusroom in an email that "those charges are technically still pending.


"If Abbas abides by the terms of his plea agreement, we have agreed to dismiss those additional charges that are contained in the "information" when the case concludes, which would be after his sentencing."

Likely sentence after guilty plea

If convicted, he may be sentenced to up to 20 years in federal prison, a Court document sent to Neusroom by the DoJ in July 2021 says. He may, however, get a reduced sentence like Invictus Obi whose sentence was reduced to 10 years from 20 after his plea bargain.


According to the Court document, "if the defendant is not a United States citizen, the conviction, in this case, makes it practically inevitable and a virtual certainty that the defendant will be removed or deported from the United States. The defendant may also be denied United States citizenship and admission to the United States in the future."

The DoJ Spox had also confirmed to Neusroom that Hushpuppi might be deported to Nigeria if convicted.