"Fela Kuti Did Ten Times Worse Than Shatta Wale" – Rex Omar Says (Video)

Veteran musician and President of the Ghana Music Right Organization (GHAMRO), Rex Omar has said that Shatta Wale should not be blamed for his reactions and utterances.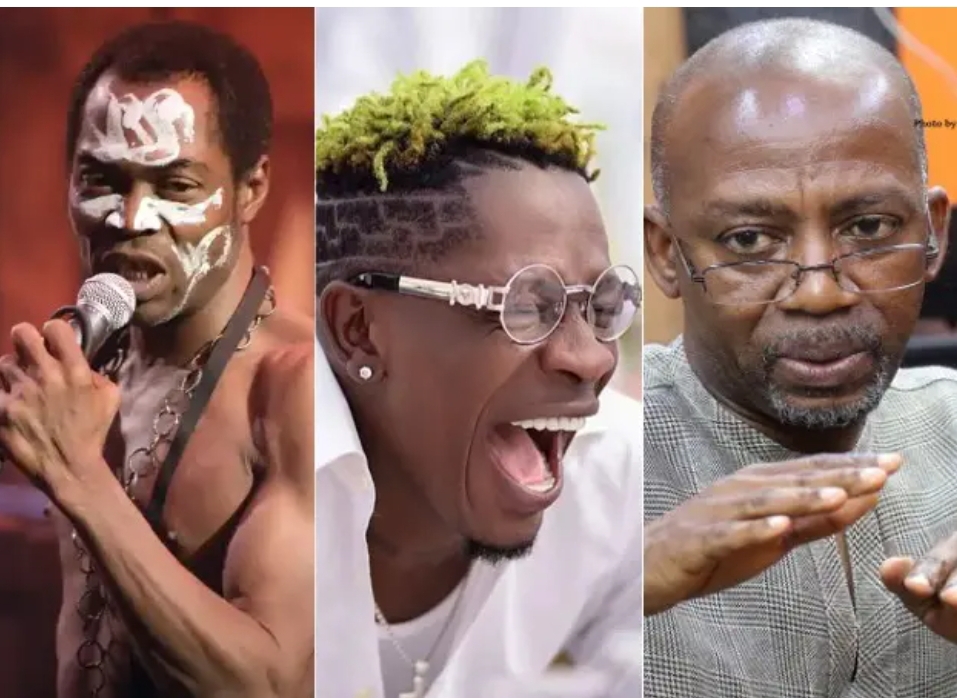 According to Rex Omar, legendary Nigerian music god Fela Kuti did worse than Shatta Wale when he was alive. This revelation from Rex Omar came when he was being interviewed on Hammer Time.

The Abiba hitmaker responds to the dancehall artist's relationship and response to the Nigerians and the media as a whole.


According to him, the systems created have formed an atmosphere where artists will fight themselves.

Growing up, I was like Shatta and everyone around that time can tell so I'll be the last person to blame him in most cases.


For some reason, our industry is structured such that the country fights every budding artist, especially the media.

It always wants to determine your destiny and that is borne out of pure envy. The system believes it rather makes you and so you're nobody without them. "


Explaining further, Rex Omar said;

"Artists are driven by emotions and Shatta is eccentric. Until you separate his personality from his artistic nature, you'll always jump to blame him

. He's not 100% just like every human being. Remember Fela? He did 10 times worse than some of the things Shatta does but Fela is still who is."
Watch Video Below: