Eguavoen Explains How Super Eagles Will Approach Tunisia Game With Emphasis On Simon,Sadiq
Coach of the senior national team of Nigeria Austine Eguavoen says the team plays as a collective unit instead of relying on individuals as they get set for the AFCON 2021 round of 16 game against Tunisia.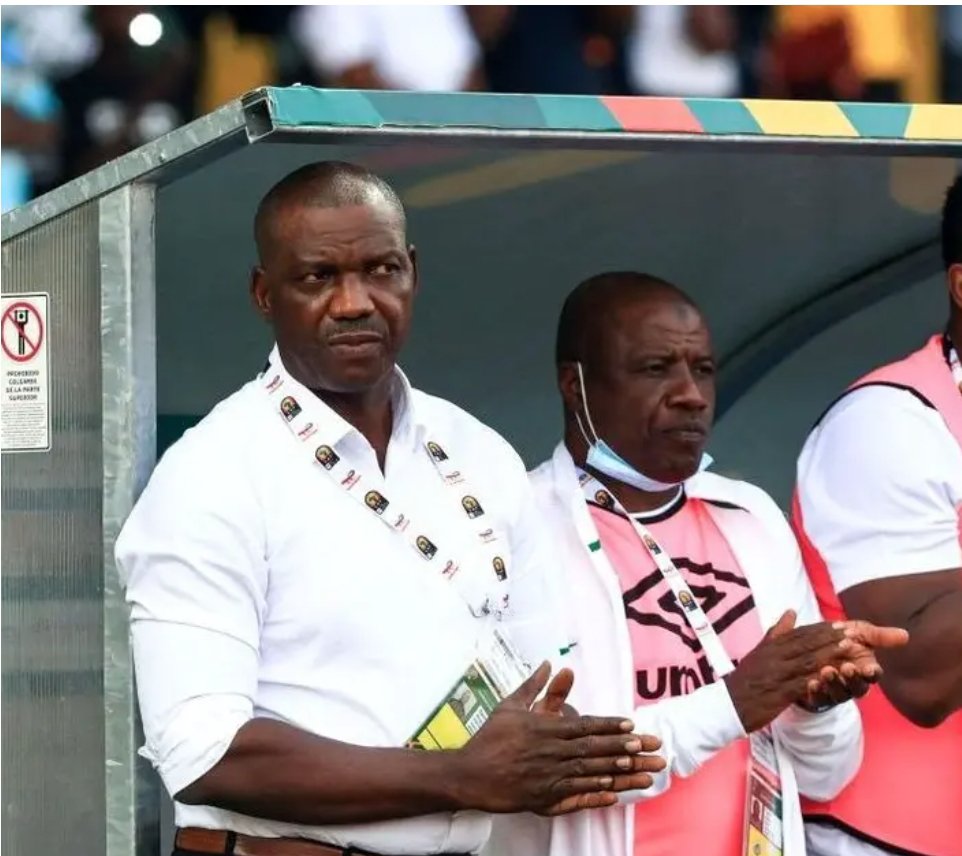 Eguavoen's team has emerged as one of the best at the tournament by winning all of their group games with Moses Simon the shinning light of the team after three games.
Eguavoen was however quick to play down the impact of the Nantes forward while explaining how they intend to approach tomorrow's game, and he also defended Sadiq Umar who hasn't had the best of tournament but did score in the 2-0 win over Guinea-Bissau.
He said the Almeria forward shouldn't be singled out for criticism as they play as a team and it's same approach that they will use in tomorrow's game against Tunisia.
"Thank God we have somebody who is very exciting. You mean Moses Simon like you also said the team is working as a team. We don't want to focus on individual players. My answer to one of you on Sadiq is it's a team game not an individual game", the coach said at press match conference.
"So when you have the chance to score then score. When you have the chance to assist you should assist. So it's same message to Simon, Ndidi, Ekong and to everyone. There is no special tactic or strategy. It's the same way we approach the entire games".