Drugs Addict Caught After Beating His Mother And tried to Set Her On Fire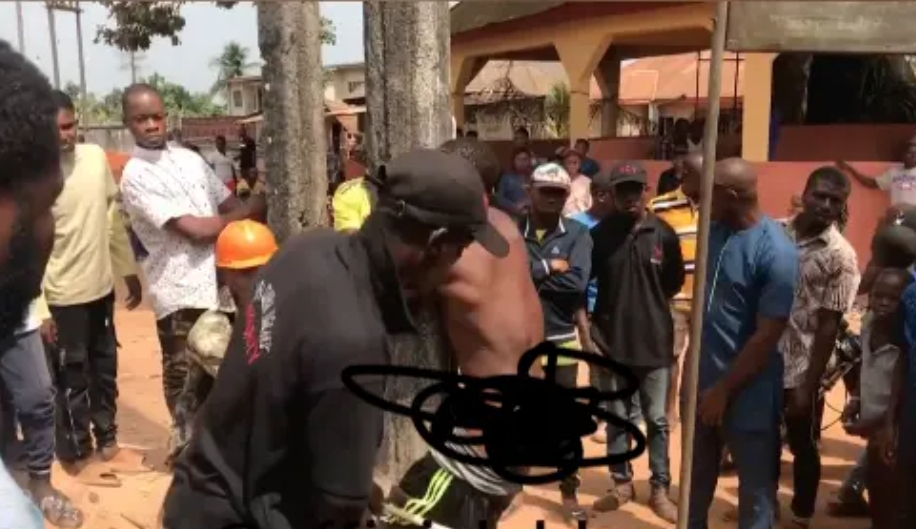 In Nkpa community, Bende Local Government Area of Abia state, a young man, thought to be in his 30s, is accused of setting her mother on fire, according to reports.


According to David Ogechuwku, a local of the neighborhood, the young man was hooked to Crystal Methamphetamine, also known as Mkpuru mmiri in the community.


According to Ogechuwku, the story goes like follows:

This young man is a compulsive eater of 'Mkpuru mmiri.'.



In the course of his drug use, he beats his family members and destroys their belongings. He recently threatened to kill his mother in order to do rituals for him.



Last night, he poured petrol on his mother while holding matches in his hand, but he was unable to light the matches because his mother cleverly pushed the jerrycan, causing the remaining petrol to spill on him. He dropped the matches and chased after her with a cutlass until he was apprehended by the vigilante team.



They had two options: either send him to state CID or flog him, but the same mother pleaded with them to simply flog him and warn him rather than send him.