Drama in class as high school student goes on his knee to apologise but his girlfriend refuses to forgive him for allegedly cheating with multiple girls (Video)
A South African High School student who was not in good terms with his girlfriend apologised to her in class but the situation took a dramatic and unexpected twist when she refused to forgive him.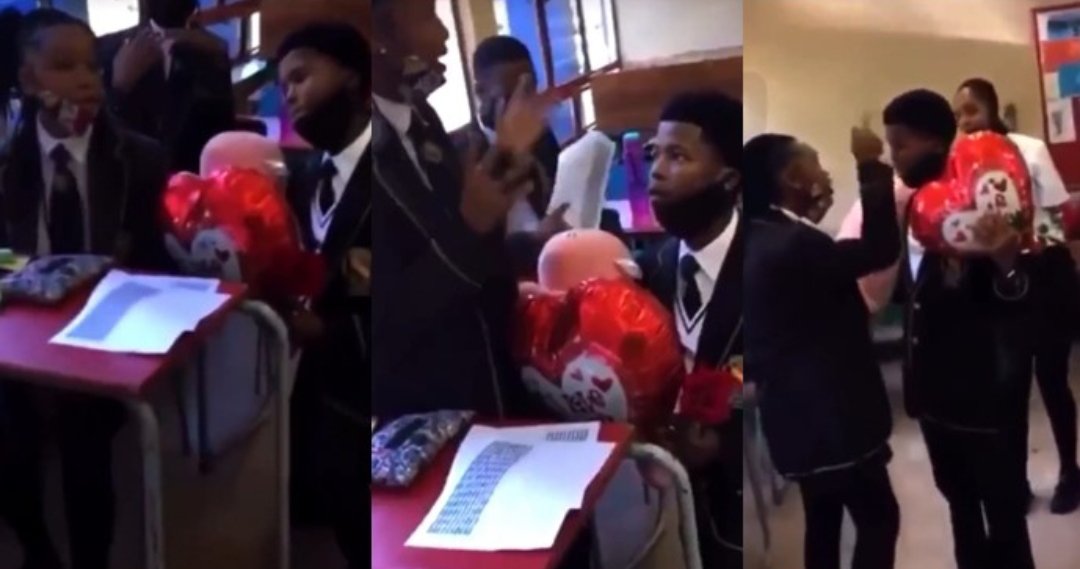 The guy reportedly cheated on her so he bought a teddy bear and love balloon which he used to ask for her forgiveness in class.
He went on his knee with a sorry face, hoping for a positive response, but she asked him if he thinks that's enough for her to forgive him for cheating with different girls.
In anger, he picked it up and pushed it into her hand saying that she dropped the teddy bear.
Watch video below:
— ʏᴀᴋᴏʙɪɪ (@jacob_osa__) February 12, 2022