Drama As Nigerian Soldiers Caught On Camera Beating Police Officer Over Food In Warri [Video]
Some soldiers have been spotted engaging in a physical exchange with MOPOL officer.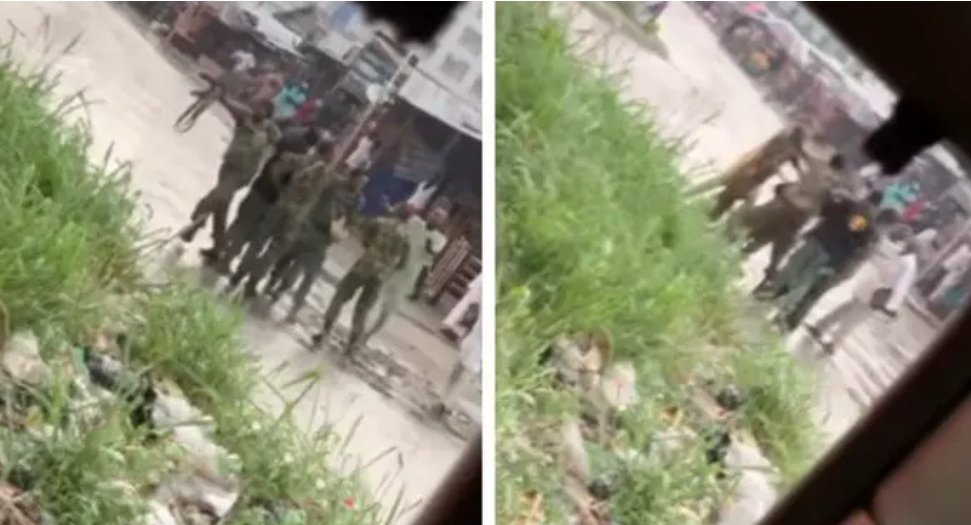 A video circulating on social media shows the moment some men of the Nigerian Army were seen ganging up to beat a mobile police officer in a muddy road in Warri, Delta State.
Soldiers Beat Up MOPOL Officer In Delta
In the viral video, a group of soldiers could be seen fighting the MOPOL officer allegedly over food and money on a market road while rain was falling heavily.
Bystanders tried to intervene by rescuing the police officer who was outnumbered by the soldiers, while passengers in vehicles watched in disbelief as the security agents engaged in fisticuffs.
Nigerians on social media have generally condemned the actions of the soldiers who were meant to protect the reputation of the country instead of embarrassing themselves publicly.
Watch Video below: