"Don't Rob Your Pastors, Give Them Money" -Pastor Abel Damina Cries Out [Video]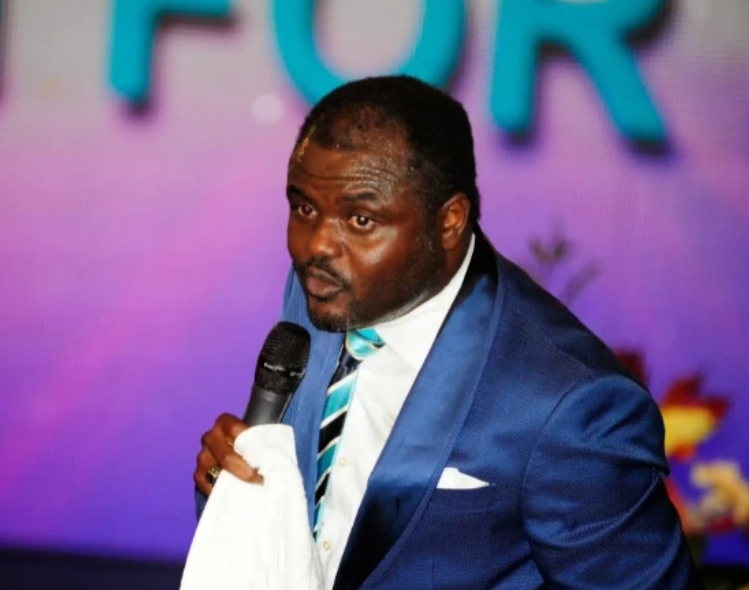 Pastor Dr Abel Damina who is the Head of Power City International and Abel Damina Ministry, has come out to say that he can't be feeding you with the Word, and you refuse to service his ministry.


This was disclosed by one of his disciples, Evt. Fabrice Iram on YouTube few hours ago. The post was captured 'You May Be Guilty Of Robbery'.


The Pastor made reference to the Book of 1 Corinthians 9:7 where Paul talked about ministers of God who preached the gospel and the people don't give them material things like money to sustain them. Paul asked the people if they wanted him to pastor them free of charge?



He went further to read the Book of 1 Corinthians 11:8 where Paul said he robbed other churches, taking wages from them, to service other people. 'Robbed' as used in this context was figurative. He noted that Paul lamented because the people he was servicing are of no financial value to him. He called such act 'Robbery'.



Pastor Abel Damina: "Some of you on Facebook and other platforms that when we ask you people to give, you people will be wagging mouth. You are a robber because other people are paying for you to watch the TV".



Therefore he concluded by saying that people should take up responsibility of taking care of their pastors by giving them financial support to sustain them.
Watch Video Below: