Don't Marry A Wife On Credit, No Credit In Christian Marriage – Pst. Mrs Folu Adeboye
Pastor Mrs Folu Adeboye spoke to the youths who are preparing for marriage and those who will still get married in the future. According to her, during the marriage ceremony itself dowry must be paid. She then advised the men that they must not marry a wife on credit, no credit in christian marriage, either today or tomorrow no credit. "Pay the dowry of your wife and pay it joyfully. It must be paid joyfully," she said.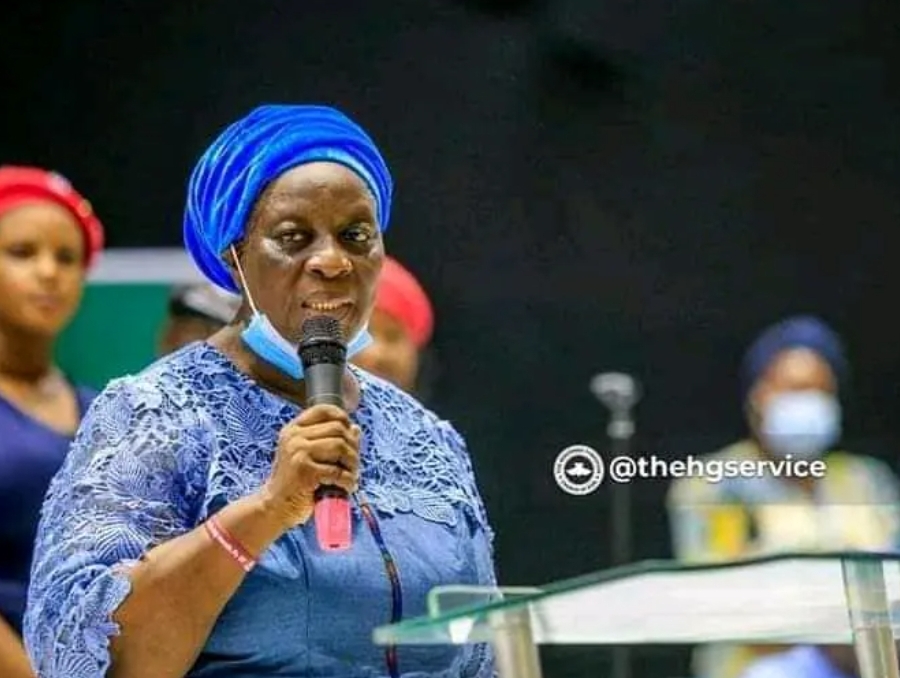 She said that the Bible tells us that in the marriage ceremony when you are about to decide on what to wear or what to do, you should not forget that marriage ceremony is just a sign for everybody to see that you are no longer one, you are now two in one. She said that the ceremony is not the home that you should be looking towards to see, it's just a ceremony and it will end after that day.



Speaking further, she said that everything we do must be moderate. Don't put yourself into debts and sorrow because you want to have a world class and laudable marriage. "There is no need for it," he said. She said that when their marriage clocked 50, they were just joking among themselves, then the General Overseer asked her if they cut cake at their reception? She told him that they didn't even remembered cake but when they were 50, a lot of cakes came to their house. The glory of the latter days should be better than the former. "Brethren don't because of that 4 hours celebration spoil your tomorrow. The celebration is just for few hours. Whatever you can afford is what you should do," she said.




Finally, she revealed that In RCCG, she has seen marriages being conducted between 8 people: the wife-to-be, the husband-to-be, their best man or best lady, and then the parents of the two. After everything, they bought food from Mr Biggs, gave everybody and that was the end. According to her, today their home is heaven on earth, they are in prosperity, things about their lives is glowing, their children have already even finished the university education.


"Cut your coat according to your clothe, be temperate in all things. It is not compulsory that you should pattern your own marriage to your friend's marriage; just do it according to the will of God and according to what you have," she said.