Don't envy us, all na packaging – Nigerian woman shows off 'Okrika' market they patronise abroad (Video)
Nigerian lady living abroad has revealed how they get some of the clothes that many people back home admire online.


She shared a video showing a market for second hand (Okrika) clothes and revealed that she amongst many others, patronise such places.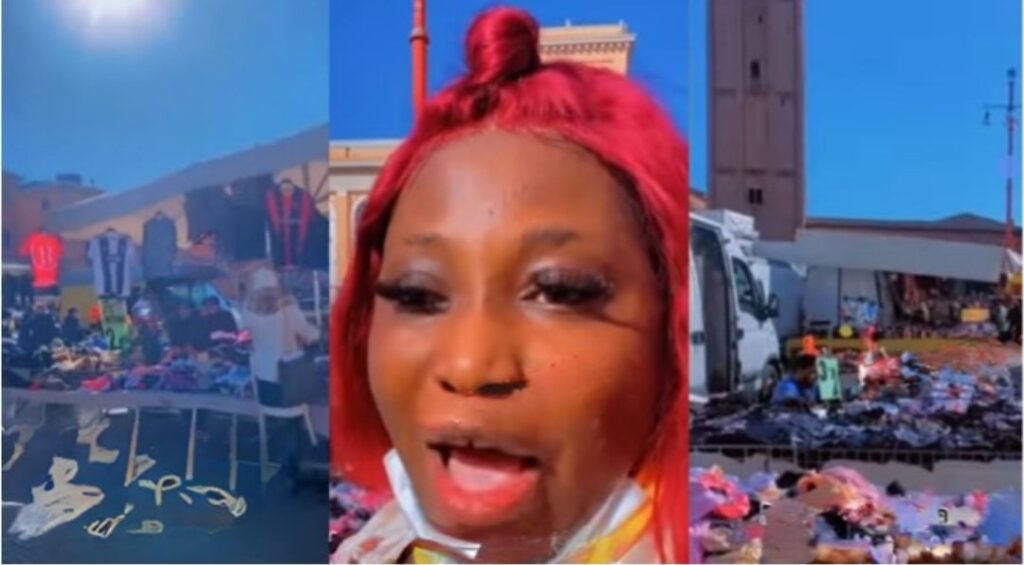 White people could be seen making their choices from the clothes that were laid out on tables and placed in open stalls.
The lady advised people not to envy the beautiful clothes of those staying overseas because it is not as expensive or classy as portrayed online.
She then disclosed her intention to buy some personal items after she's done recording the clip.
Watch Video below: