Depressed Pastor Rescued While Trying To [email protected] Himself For Not Having Church Members
NNP) An unidentified pastor in Port-Harcourt attempted to hang himself in public before he was rescued by a sympathetic crowd who frantically tried to undo the noose that hung from a tree.
After being taken to the ground and restrained, the pastor lamented that since he opened his ministry many years ago, he had hardly seen any members. He further lamented that his contemporaries who attended Bible training with him have their churches overflowing with members with some traveling abroad for speaking engagements.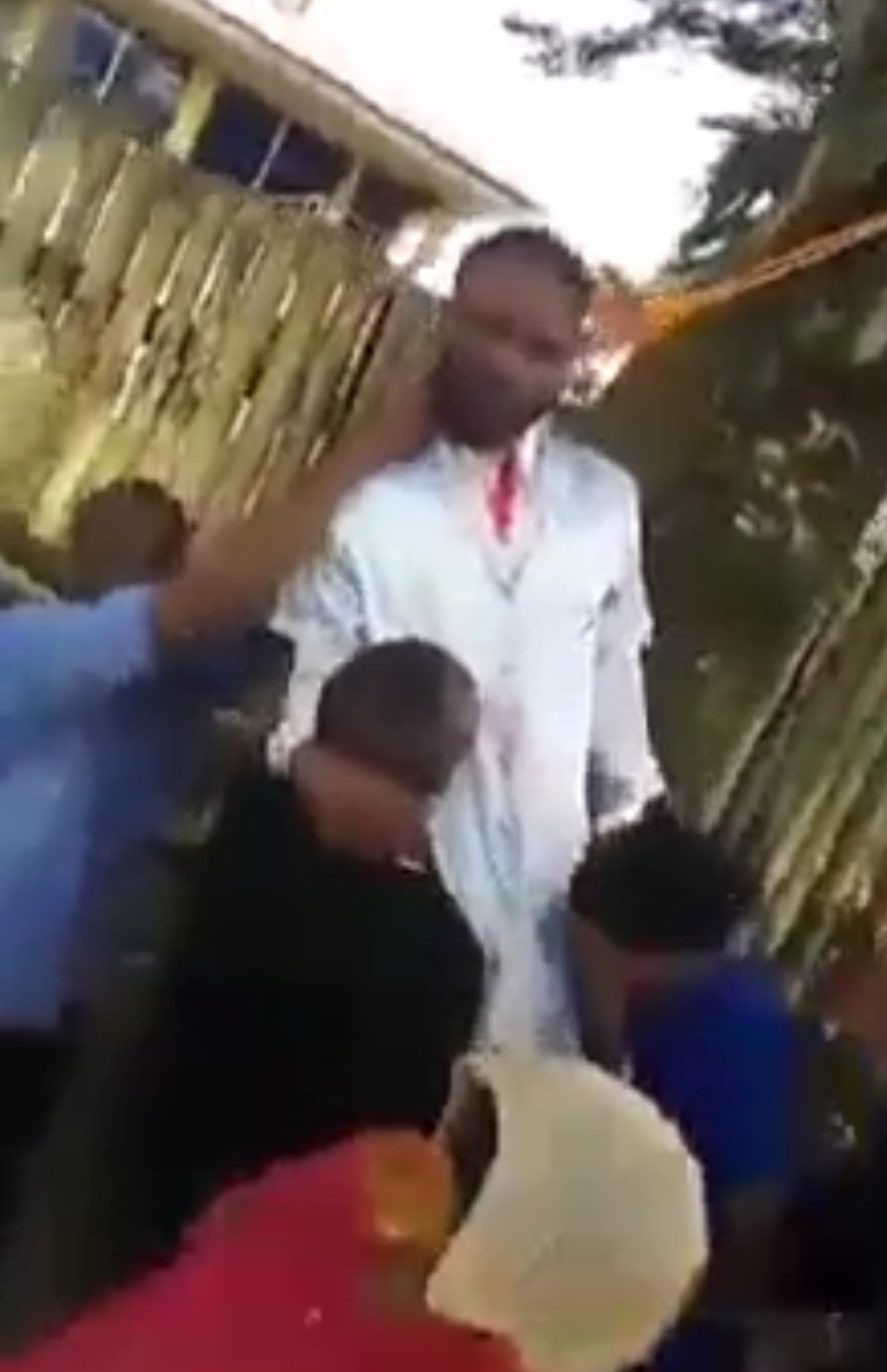 However, after many years of waiting on the Lord, his own cup has yet to "runneth" over with only 15 members. The bearded pastor continued by saying that he has done everything such as fasting and praying, evangelizing and that he was called by God, but none of these have translated into swelling membership. With the police at the scene, the pastor attempted to free himself to head to the noose to end it all once again, but was restrained by the crowd. The police later intervened and presumably took him to seek medical assistance.