Church goer in Shock after attending service at RCCG only to find them watching WWE (Video)
A church goes was left stunned after attending a service at Redeemed Christian Church of God (RCCG), and saw a scene that would have never been imagined.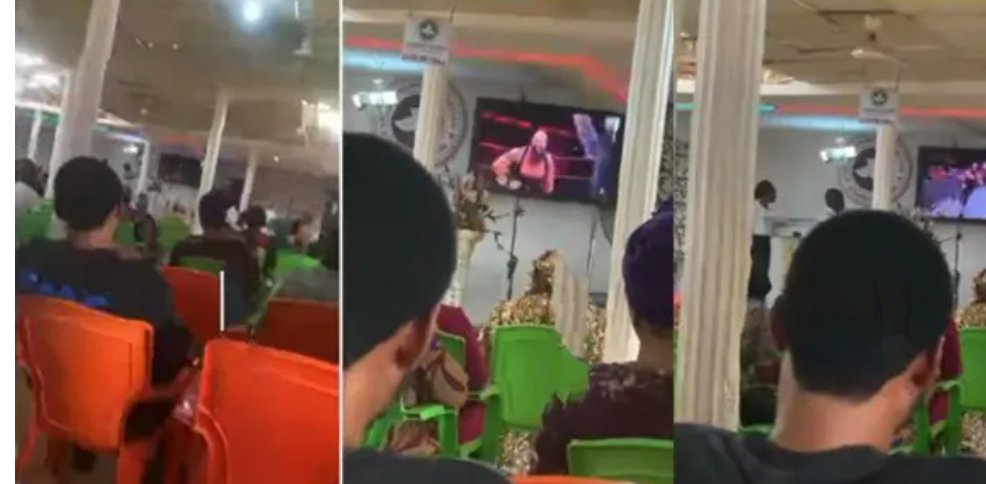 The congregation were watching a wrestling match on a big TV placed on the wall in the pulpit area.
The social media user who recorded the scene expressed shock as they thought they were going for a regular service.
Church members seemed so captivated by the wrestling match that everyone, including the ushers were watching with keen interest.
A Netizen opined that the pastor was probably using it to pass a message.
Watch Video Below: