Child Abuse! Reactions As Family Marry Out Little Girl To a Teenager Boy (Video)
Child Abuse! Reactions As Family Marry Out Little Girl To a Teenager Boy (Video)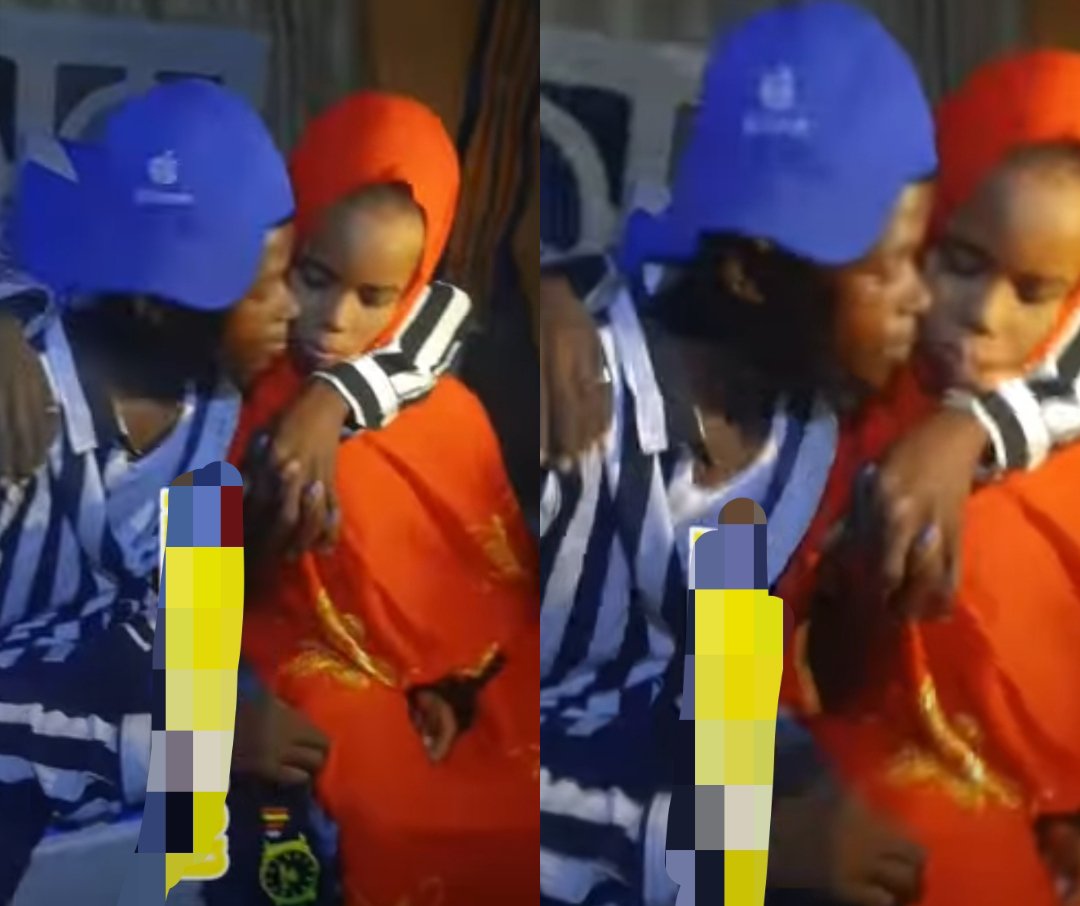 A Video footage is Currently making sensation on the Social media showing the moment a little girl assumed to be at her early 13yrs married off to a teenager Boy believe to be 15yrs.
In The video footage, the little girl was forced to sit on the lap of the boy and she make a sad look as someone who was forced to marry while the boy put his hand on her neck, making advanced to kiss her.
Social media users frowned at the incident, saying the little kid was too young to get especially to a teenager boy.
Watch Video below: