Chief Was Giving Me Money When My Husband Was In Jail, But My Husband Later Kidnapped Him – Oluchi
The Imo state police command recently arrested a couple, Onyekachi Alozie and Oluchi over the murder of one chief Precious Okorie, who was kidnapped, murdered and burnt by a gang which Alozie belongs to. The gang was reported to have been led by one Agubata Maxwell Chimezie.


Both Alozie and Chimezie are said to be ex-convict who were arrested and prosecuted for kidnapping in the past.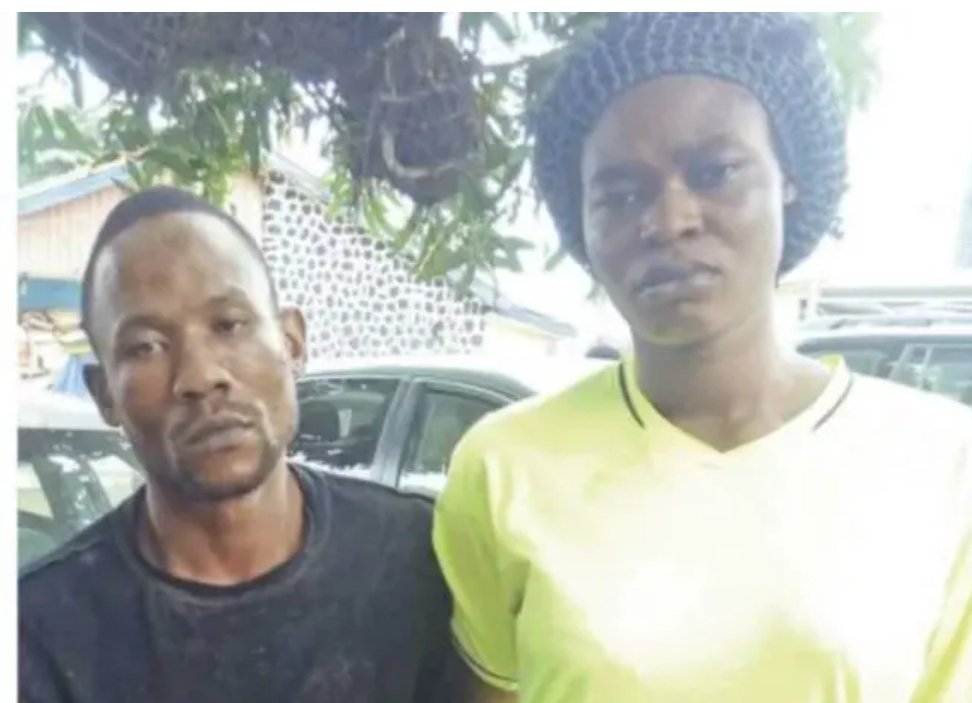 While recounting what led to Chief Okorie's death, the wife of Alozie, Oluchi said that Chief Okorie was her benefactor when he was alive. She said that when her husband was arrested by the Department of State Services (DSS) and taken to Nigeria correctional centre some years ago, life became unbearable as she could not feed herself or her children.


Oluchi said that it was around the time of her hardship she met Chief Okorie who started providing financial assistance to her while her husband was in prison. According to Oluchi, the financial assistance soon became an affair, and she dated the chief for 3 years. Oluchi said that the late Chief Okorie would sometimes give me N5,000 or N10,000 for the upkeep of her children.


She said that it was also the money Chief gave her, she used to buy foodstuff and prepare food for her husband at the Nigeria Correction Centre in Owerri.

Sadly, When her husband was finally released from jail in July 2021, she told him about Chief Okorie, that he was helping them when he was at the Nigeria Correction Centre in Owerri, but her husband became unsettled about the situation, leading to the kidnap of the chief later.

Oluchi claimed that it was during a phone conversation with chief that her husband became furious and asked her to tell chief to meet her at the hotel. She claimed that her husband threatened to kill her if she refused to follow his orders.


Oluchi said that she never knew that her husband and her gang had kidnapped and murdered the chief until she was arrested.