Catholic Church Priest Attack His Fellow Reverend Father For Banning Igbo Song From His Church
The Catholic Archdiocese of Onitsha has disowned Rev. Fr. Magnus Ebere of Canaanland Adoration Ministries, who recently claimed in a viral video that without Igbos, there would be no church in Lagos.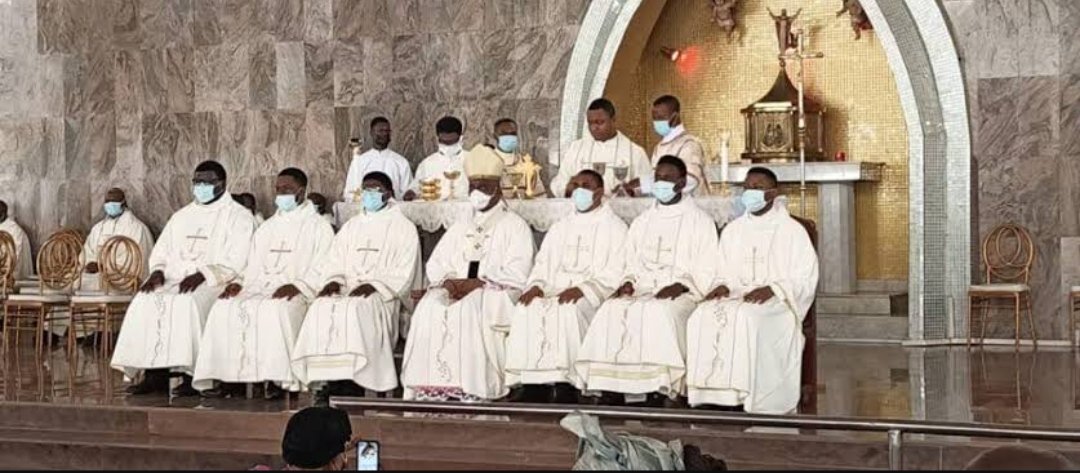 The Archdiocese, in a statement signed by the Archbishop of Onitsha, Most Rev. Valenrian Okeke described Fr. Ebere's ministry as an illegal one, saying "he is not a priest of the Archdiocese of Onitsha and has no faculties or rights to operate within the Archdiocese of Onitsha."
The Archdiocese of Onitsha warned that Fr. Ebere's ministry, popularly known as 'E-day work Ministry' poses dangers to the faith of Catholics in Onitsha.
Fr. Ebere had reportedly reacted to another Catholic Priest, who publicly alleged that Igbos like to dominate wherever they are, and thereby banned Igbo songs in his church. Fr. Ebere lashed out at the said Priest, saying "without Igbos, there would be no churches in Lagos".
"Rev. Fr. Magnus Ebere worsened and aggravated the matter by ignorantly confirming the accusation the suspended priest leveled against the Igbos. In his video which has now gone viral, Fr. Magnus Ebere made many unchristian statements which need to be publicly condemned.
We therefore totally condemn and repudiate such unwarranted utterances like "Igbos are Igbos, anywhere we are, we are dominion". "if you remove Igbos in the Catholic Church in Lagos, there will be no church there", etc. this is not the position of the Catholic Church in Igboland," the statement from the Onitsha Archdiocese reads in part