Burnaboy just bought a Lamborghini, 2022 Novotel Edition (Video)
Nigerian singer, Damini Ogulu, popularly known as Burna Boy, had acquired a new Lamborghini 2022 model as promised after Davido purchased Lamborghini Aventador last year, burnaboy Reveals before that Davido car might be want he wants to buy next, Beacuse he got his eyes on the car.


However, The singer took to his Instagram story on Wednesday night to share the good news.

Sharing pictures of the new car, Burna Boy said, "Merry Christmas and Happy New Year, Damini. God loves you, your family loves you and I love you. You don't had nothing else.


"2022 Novitec edition. Newest member of the Lamborghini family. "

Sharing a video of himself driving his Ferarri, the singer wrote, "Practicing for my new baby with my 458. Lewis Hamilton, look out for me. I'm coming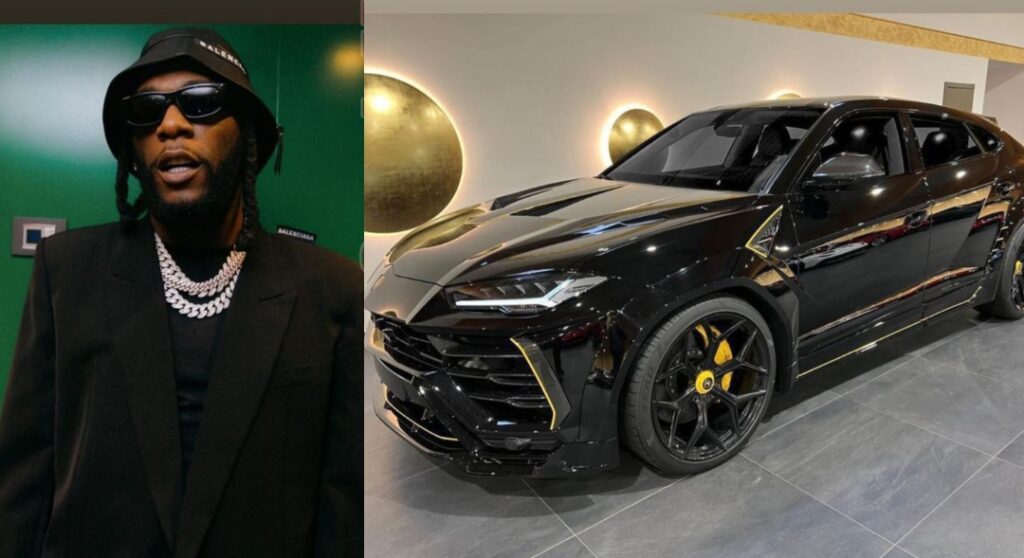 Odogwu, with excitement posted on His instagram account, announcing the arrival of his new car lasted model
See his post below;