Burnaboy Helped Shatta Wale and He Paid Him Back By Sleeping with his Girlfriend- Shatta wale's ex Bestfriend Spill Beans (Video)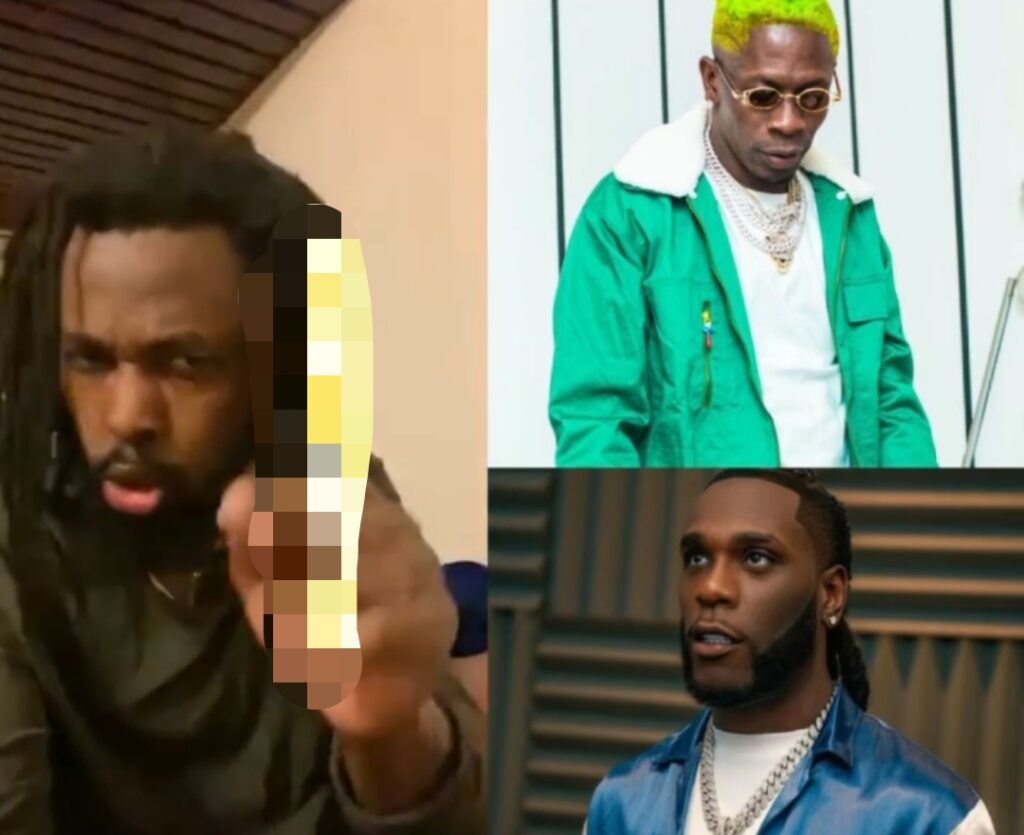 As the beef between burnaboy and Ghanaian singer Shatta Wale continue, more Eyewitness are coming up Defending burnaboy and shading Shatta Wale as the bad guy.
One of the withness is Shatta Wale ex friend, this dude made alot of Devasting revelations about Shatta Wale.
According to his statement:
"Shatta wale lied, he never Helped or did anything for Burnaboy, Burna brought a lot of Money to Ghana and shatta wale ate the money, and paid Burnaboy back by sleeping with his girl, Shatta wale is notorious for sleeping with all his close friends Girlfriends, shatta wale broke the street code, someone like him is capable of putting poison inside Burnaboy's food, Shatta wale is very fake.
He will never befriend you if you are broke, he has switched up on me and all his close friends whom we all started the SM4Life movement together, he is very selfish and he has not helped any of us including his own babymama.
But Nigerian artistes have been helping Ghanaian artistes from the Days of VIP R2bees to Sarkodie and many more.
Watch Video Below;