Boyfriend Snatched; Jealous Ladies Gang Up To Beat Up And [email protected] A Friend For Snatching Their Boyfriend (Video)
A viral clip captures the moment a group of slay queens heavily descended on a friend for betraying them after snatching the boyfriend of one of them.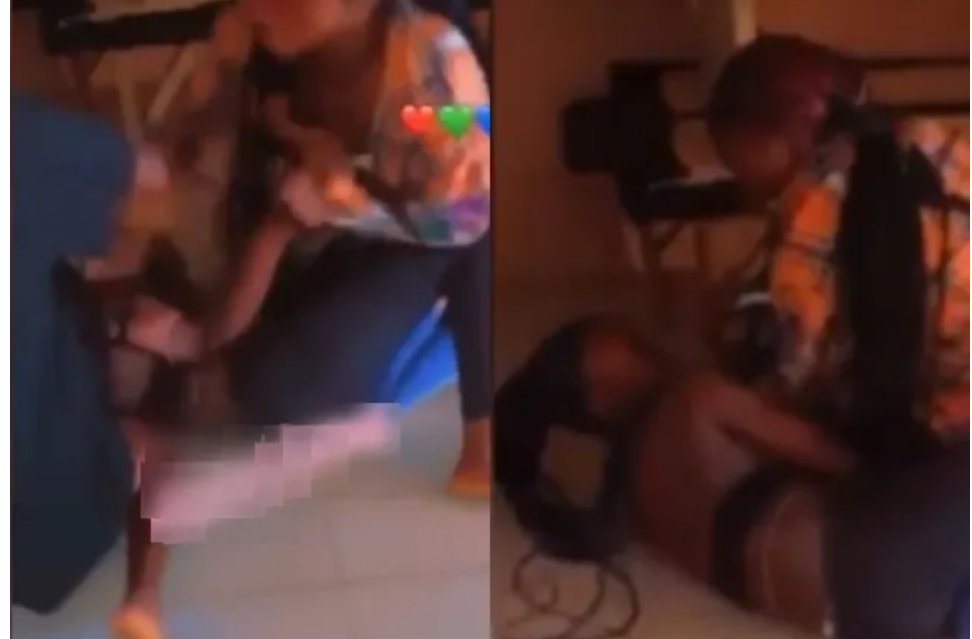 In the video, the lady was being confronted by her friends on why she supposedly snatched the guy or perhaps made advances towards him knowing clearly that he belongs to one of them.

What seems to be just a confrontation escalated into a physical assault as all the slay queens bounce of the supposed "boyfriend snatcher" to teach her a lesson not to mess with them.


The lady who is yet-to-be-identified was being dragged on the floor as all the ladies pounce on her with some stripping her naked.
Watch Video below: