Bobrisky begs billionaires to patronise his 'market' (VIDEO)
Idris Okuneye, better known as Bobrisky, a crossdresser, is showing no signs of slowing down this year.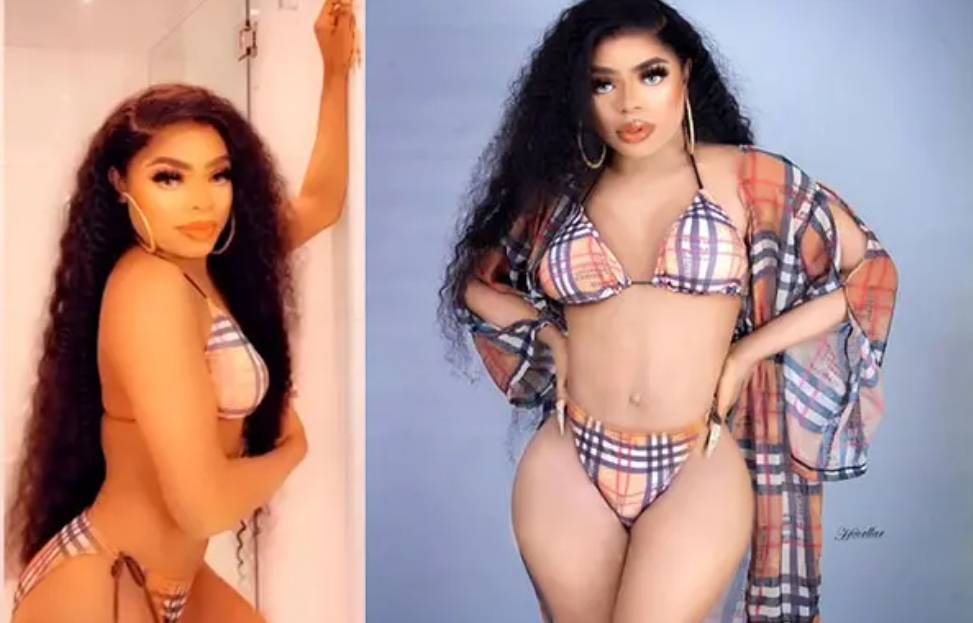 He has appealed to the country's billionaires to support him.

Bobrisky is a transgender and LGBT personality from Nigeria.


Her activity on the social media applications Snapchat and Instagram is well-known.

In a recent video, the controversial social media figure disclosed his ambitions to spend more time outdoors in 2022 in order to better promote his wares.
Bobrisky, who described himself as a "beautiful girl," asked how he could extend his clientele and income base if he had to stay indoors all day.

See what he said below;

"I'm done staying indoors," the Instagram personality stated.

"It's 2022, and I have to go out every day." I'm done with staying inside.

"I'll stay indoors, but I think I need to get out more."

"How is it possible that this lovely 'girl' is staying inside?" Who will be able to see me? How will I sell market?

"But, o, I still have clients!" My clientele follow me on Snapchat and Instagram. They are aware of my location."

"All d billionaires in Nigeria should come and buy what am selling o," he captioned the video.