Biography Of Khadijah Lamidi, The First Woman To Reveal Her Intention Of Contesting For 2023 Election
As 2023 is fast approaching and some politicians are portraying their Presidential ambitions, A Woman distinguished as Khadijah Okunnu Lamidi has made known, her intentions to Contest for the Election.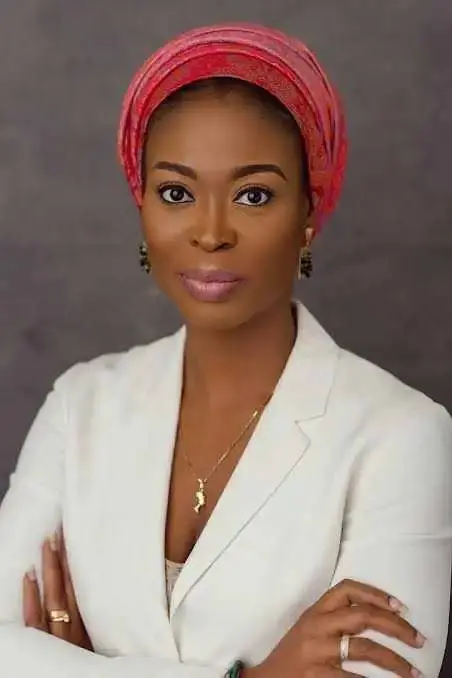 This news was reported by BBC News on their Facebook page on Friday, 14th of January 2022.
According to BBC News, They distinguished Khadijah Okunnu Lamidi as the only Woman who has shown up to contest for the 2023 presidential election.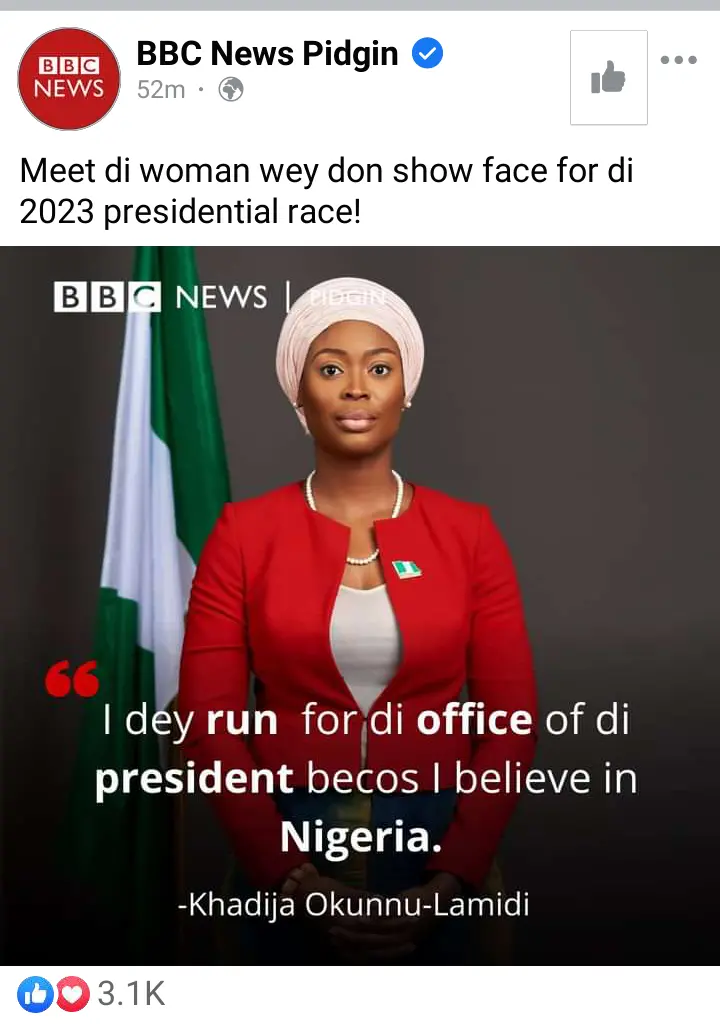 Khadijah was among the women that believed in hope and prosperity of our Country Nigeria. She is considered to be one of the leading woman in media and advertising. She has been recognized as pioneer in the Delivery of innovate brand and marketing.
Khadijah Okunnu Lamidi was born at Lagos into a wealthy family with a legacy of Public service. She happens to be the only Child of her Parents. She is married to Adeshola Lamidi a financial analyst.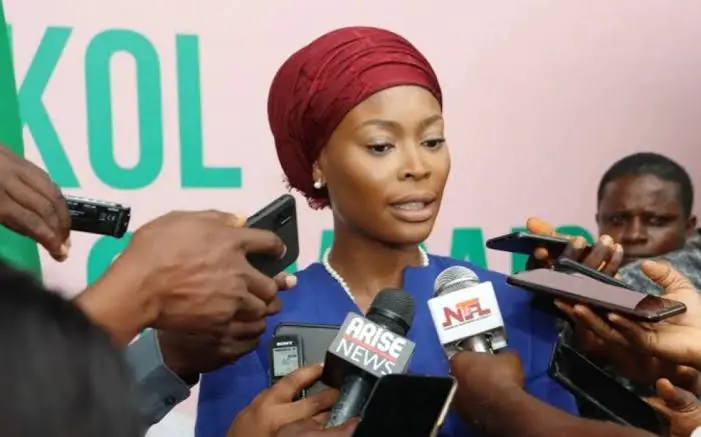 Her nickname is Kol Nigeria. She received her primary Education at both the university of Lagos Staff school and Childville School Yaba.
She acquired her WASSCE at the Atlantic Hall School Maryland in Lagos. She attended the University of Abuja where she studied industrial Chemistry but later relocated to Dubai Where she Studied Business Management at University if Bolton RAK Campus.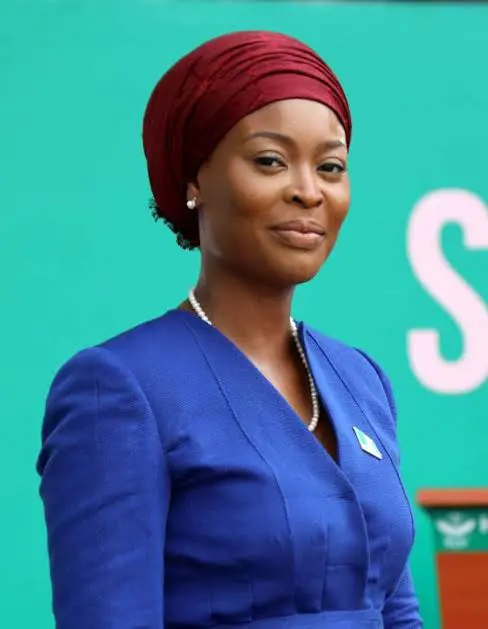 Her first Job was at the motherless baby's home(Orphanage) at Lekki in Lagos State. During this period, she was able to secure finance that was used in running the Motherless babies' home.
Khadija Okunnu Lamidi has openly declared her intention to run for the Presidential election in 2023 what can you say about her ambition. Share and follow us for more updates.