Beware! How Kidnapper Who Disguises As a Nurse Was Arrested
How Kidnapper Who Disguises As a Nurse Was Arrested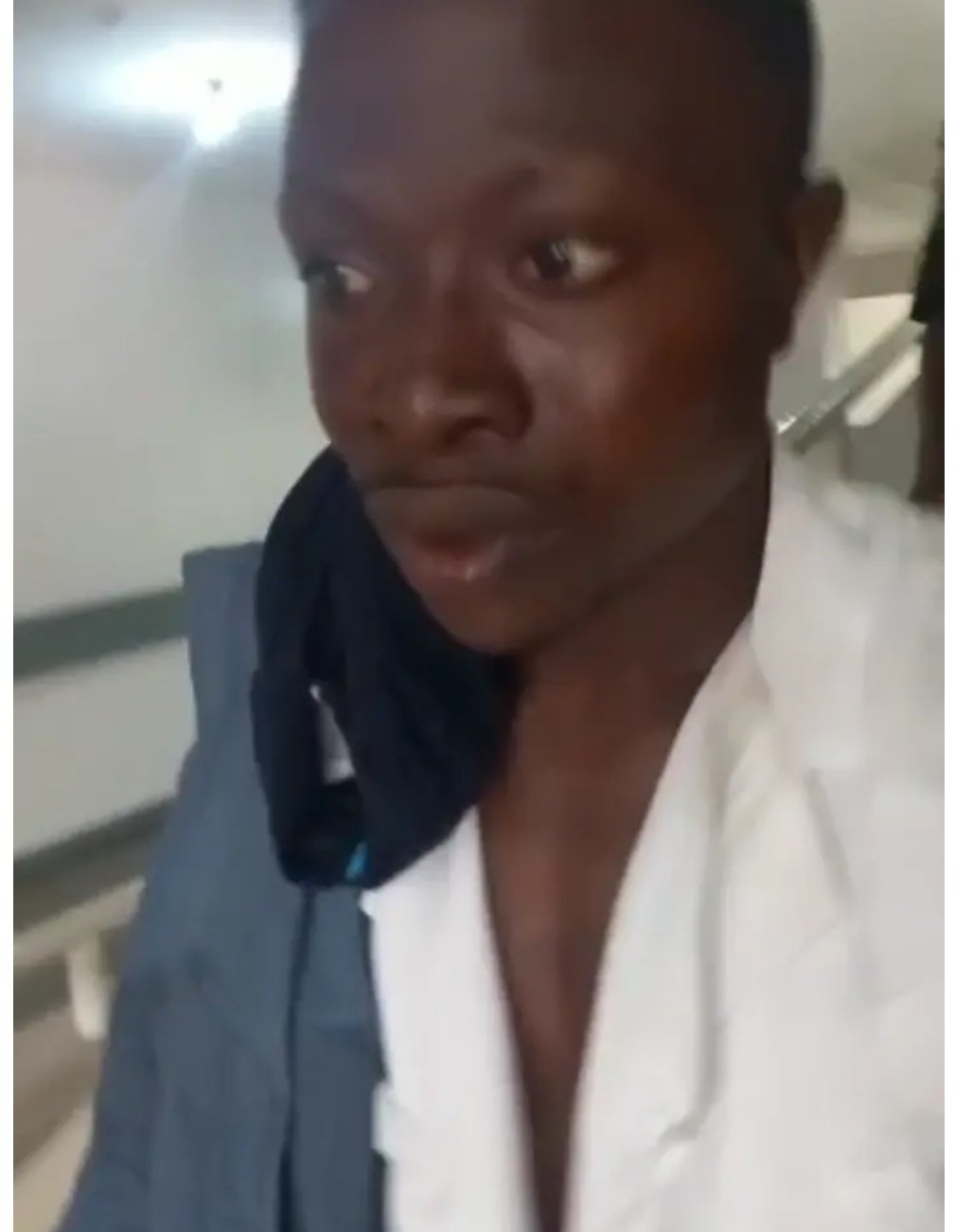 KIDNAPPERS and ritualists have advanced their strategies to kidnap innocent victims anyways and anyhow that is now mandatory for every sane Nigerian to be on alert.
That was the story of a young man who disguised as a Nurse in a Public Hospital to kidnap patients.
He was caught red handed and handed over to Law Enforcement agents.
Few days ago, a 22-year-old lady, Bamise was kidnapped in a Lagos BRT for a purpose only known to her abductors. Her corpse was later found naked on the bridge two days after.
In a viral video in Social Media.
According to the report:/
Nurses & other hospital workers should *"BEWARE"* of ritualists as this man in the video.
He crept into the hospital even with the nurses uniform, planning to kidnap babies, children, & other patients.
Eventually, he was caught & handed over to the police after confession!
I advise all hospital workers to be very vigilant!
Such has happened in one particular hospital few years in this Ogun state.
And the patient disappeared till today!
Open & shine your eyes!
*BRT is not safe & hospitals are becoming endangered now!*
Just because people wanted money rituals!!!..
SHINE YOUR EYES!!! 👀
Happy day!🤔🤔🤔"
WATCH VIDEO: