Asaba Will Soon Take Over From Onitsha And Ikot-Ekpene Will Take Over From Aba – Joe Igbokwe
A well known member of the ruling All Progressives Congress, APC, Joe Igbokwe has made it known that in the nearest future, Asaba will take over from Onitsha, stating it clearly that Asaba is already taking over as we speak.
He further stated that traders from the south west and the north will prefer to camp at Asaba and do their transactions in peace.
Speaking further, Mr Igbokwe also stated that Ikot-Ekpene will soon take over from Aba, making it known that a visit to Uyo plaza will tell the full story. He went on and revealed that traders from south south will prefer to camp in Uyo or Ikot-Ekpene and transact their business in peace.
Joe Igbokwe went on and made the Igbos know and understand that it is only a fool that will drag war into his father's compound.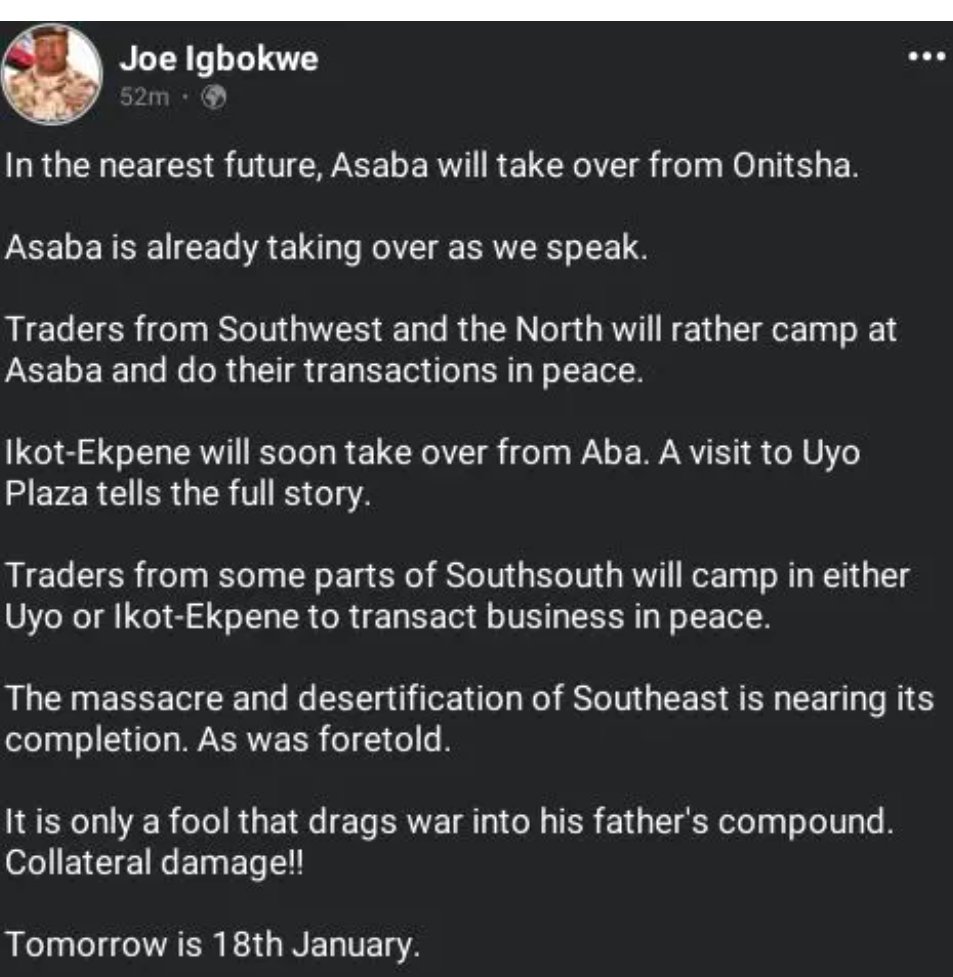 That's a good one from Joe Igbokwe. Though many people may think otherwise, but the fact still remains that he is entitled to his own personal opinion. Though south east maybe facing few insecurity problems now, but the fact still remains that south east is still a peaceful region.
What is your take on this particular issue? You can drop your comments and opinions below.