Arrested Notorious Kidnappers Wearing Army Camouflage Reveals Secret Of Their Operations
Arrested Kidnapper Reveals Kidnappers Secrets That Could Save Your Life | Criminal"To make motorists feel safe, we decided to be wearing army camouflage to rob" – Arrested kidnapper reveals all their kidnapping secrets as well as what you can do to save your life.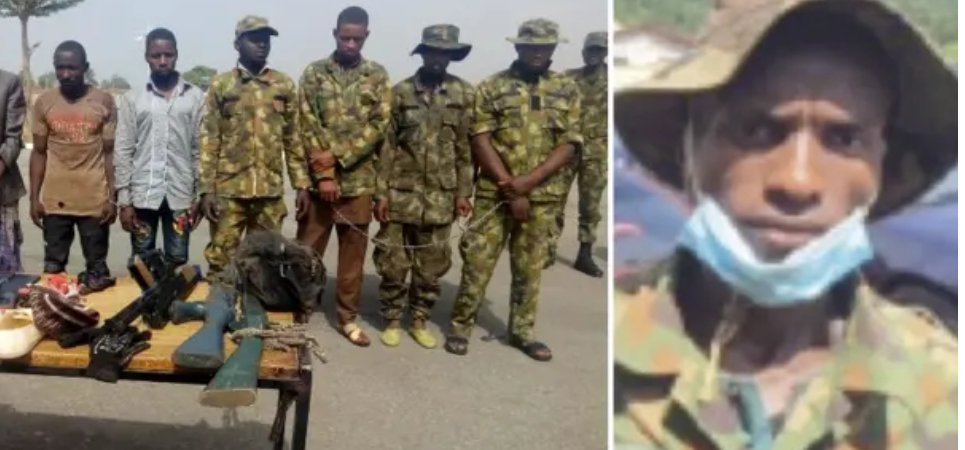 As much as I love Nigeria and I really do, one of the things I cannot really boast about the country having is really good security. Everyday a Nigerian leaves their house and comes back home in one piece is a blessing. There's so much crime going on. One of the most dreaded is of course – kidnapping.



It is one of the worst jobs a person can do. Carrying innocent people and extorting them for money to enrich your own self – no matter how you want to look at it, it is a horrible thing to do. Yes, the country is hard, yes unemployment right now is ridiculous. But putting your fellow hustling man into this kind of situation, it cannot be the way to go.

Also, it is a crime. Not only could you get arrested for kidnapping, you could also get killed. 27 year old Musa Ibrahim was the leader of a notorious armed robbery gang. He was also a member of an 11-man kidnap gang that has now been arrested by men of the Inspector General of Police Intelligence Response Team (IRT).


Following his arrest, Musa started talking about how his kidnapping syndicate works and how they operate. He said so many things that can hopefully help us as we navigate our way around our beloved country that is sometimes very unsafe. Here is everything Musa said.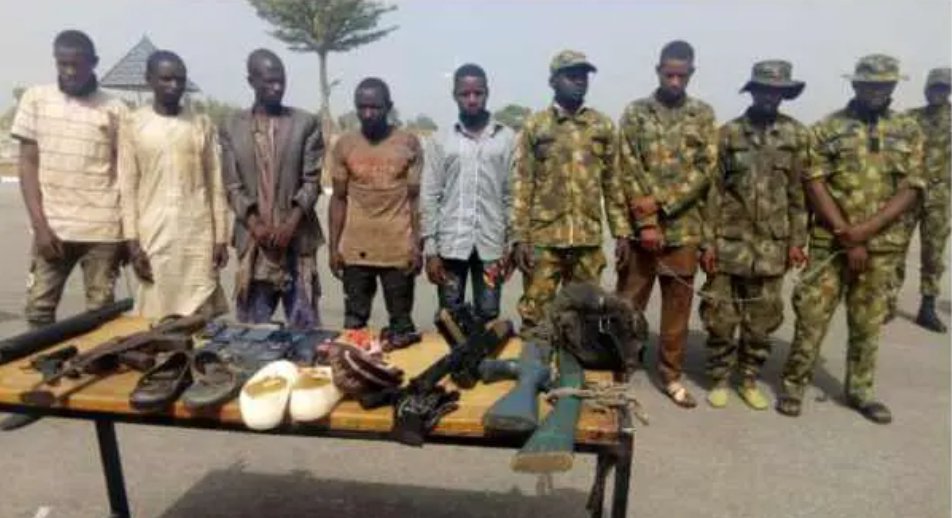 Before reading on, please make sure to like and follow my Facebook page (Jide Okonjo) so you don't miss out on any new and interesting lists, articles, and stories that I post every single day. I have a really fun page. If you like my page, you will have fun too. So what's stopping you? Like my page and let's have fun together!



Musa Ibrahim
Speaking to The Sun, Musa Ibrahim said:

My name is Musa Ibrahim, I am 27 years old. I am a kidnapper. I have participated in three kidnap operations where we kidnapped about 10 persons. In our operation somewhere in Gwagwalada, we kidnapped five people, we kidnapped two at Kachia and three Soba.

I have two AK 47 rifles that I operate with. I bought them after I found kidnapping to be lucrative, but the police recovered one of the guns after I was arrested while the other one is still where I hid it.

Downloads btlsblog mobile app on playstore
https://play.google.com/store/apps/details?id=com.wBtlsblog_13609357

I have made N600, 000 since I joined the group. In my first operation with them, I was given N170,000, the second one I was given 250,000 and the last operation I got N180,000. I used the money to take care of my wife and children because I am a married man with children.


We used to get our information on who to attack and kidnap from some people in the village who we pay to give us information and sometimes we just go to the highways and mount roadblock and watch out for big and expensive cars and passengers vehicle. We target such vehicles because we are sure to get money from the victims especially the owners of big vehicles they don't like to waste time, they pay us whatever we demand in matter of hours and go away. We also go after commercial vehicles because they carry very important people and children of big men who do everything in their powers to rescue their children.


When we first started kidnapping, we don't use to wear military camouflage and we found that when some vehicles notice our presence on the road they quickly make a reverse and alert other vehicle not to ply the route then they will go and alert the security personnel who will now come after us. So, to make motorists feel safe, we then decided to be wearing army camouflage to rob. And since we took that decision, it has been working very well because motorists no longer see us as armed robbers, they now see us as soldiers on duty and we go into action when they get close and we open fire.



Wearing the military camouflage has paid off as it is now easier for us to get our victims. Motorists respect army uniform and they have started respecting us and stop unlike when we wore our usual clothes they would sight us and escape from our attack but they don't do that to people wearing army uniform, that's why we wear military camouflage to rob.


Wow, this is very scary. This means that it is not everybody wearing army camouflage on the road that is a true army person so one has to be alert. Also, it means one has to be very careful with how we show off especially in places like the village. According to Musa, those are the people who give them information on who they should kidnap and what not, so we need to be careful of how we're presenting at all times. Better to be safe than sorry. Ultimately, let us just keep shining our eyes and continuing to be vigilant. It's well!