APC National Chairman: Contestants Against Akume Disrespectful – HMT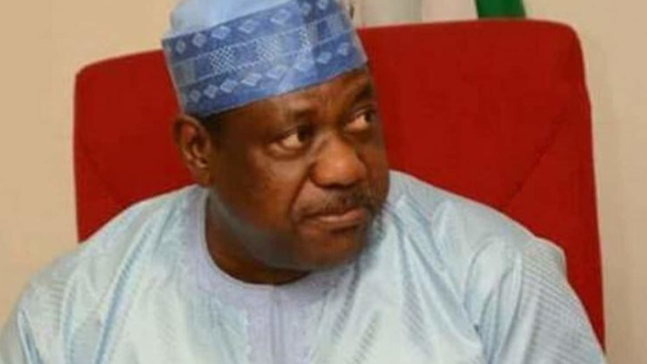 Hanmation Mark Tersoo (HMT), a gubernatorial aspirant on the platform of the All Progressives Congress (APC) in Benue state has remarked that it was a lack of respect for anyone to contest the National Chairmanship position of APC against Senator George Akume.
He pointed out that the sacrifices by Senator Akume, including losing his election, when he stood for the party, particularly, when the APC faced stiff opposition in Benue, his home state in 2019 was enough sacrifice for the party to hand in him the position on a platter of gold.
HMT who spoke with newsmen in Makurdi on Thursday, shortly after arriving from a stakeholders' meeting of the party held in Abuja, noted that equally of significance was Akume's role in the merger that gave birth to the APC, which marks a watershed in the history of the party.
He argued that these ideals and much more are indications that if given the position of national chairman of the party, Senator Akume would harmonise the party that would ensure that APC retains power come 2023.
While he stated that the contributions of Akume, who is also the Minister for Special Duties and Inter-Governmental Affairs should earn him the position, just as it earned him the position of Minority leader, the governorship aspirant stressed.
Animation, who observed that Senator Akume played a key role in establishing today's APC in Northern Nigeria, said, "We ought to respect his decision to lead the party as National Chairman. And I'm optimistic that even the delegates will settle for him, to lead our party as Chairman.
"Remember the sacrifices that he has made, including committing to the success of the 2019 election in the North. This was at the expense of his own election.
"His firm stand for the party when it faced stiff opposition in his home state and his role in the merger, which became the turning point for opposition in the history of Nigeria are some of the ideals that set him apart as someone that will truly harmonize, consolidate and ultimately integrate our party to retain power in 2023.
It is the height of sheer irresponsibility for anyone to say 'Leader' (as he is fondly called) has some concerned personal flaws… It's obvious to anyone that he is a frontline! You can see that he keeps breaking records. He gave ACN victory in the North for the first time; and then, APC.
"And so, it's cheap blackmail and unreasonable for such an aspersion; thankfully, the people keep loving him."
However, Hanmation is optimistic that whoever emerges as the National Chairman next month (February), "It will be Victory for all. I have no doubt about that."