After I Bought Car And House, My Best Friend Who Forgot Me Started Sending Messages: Nigerian Man Reveals
A Nigerian man, Chinedu Ihekwoba, has spoken about his friend stopped talking him after he got a job before him.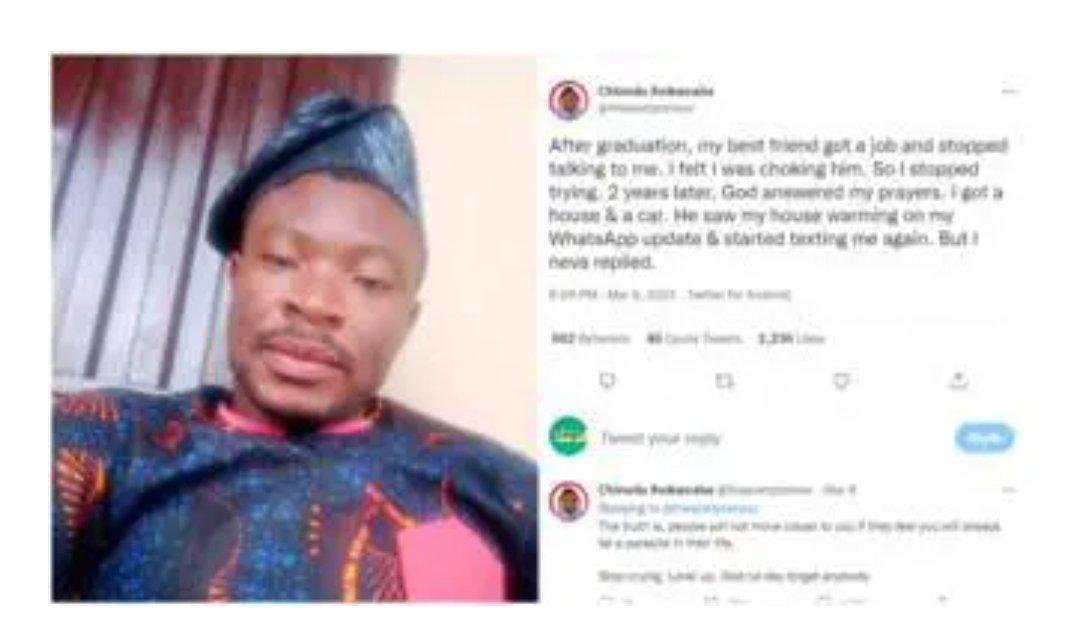 Their relationship broke down and Chinedu was able to get a house and a car two years after the friendship stopped.
When the friend saw photos of the man's new house on WhatsApp, he tried to re-establish their friendship
A Nigerian man, Chinedu Ihekwoba, has gone online to speak about how his best friend abandoned him after graduation just because he got a job.
Chinedu revealed that he probably thought that he was choking him. When the relationship became strained, he had to cut him off.
Two years after that, God answered his prayer and he got his house and a car. When the friend saw his housewarming on his WhatsApp status, he started texting him again.
The man replied that he stopped replying his text messages. A part of his post read: