After 19 years, Mide Martins, alongside family members, visit her late mother's grave for the first time
Nollywood actress Mide Martins alongside some family members recently paid a visit to her late mother's grave for the first time 19 years after her death.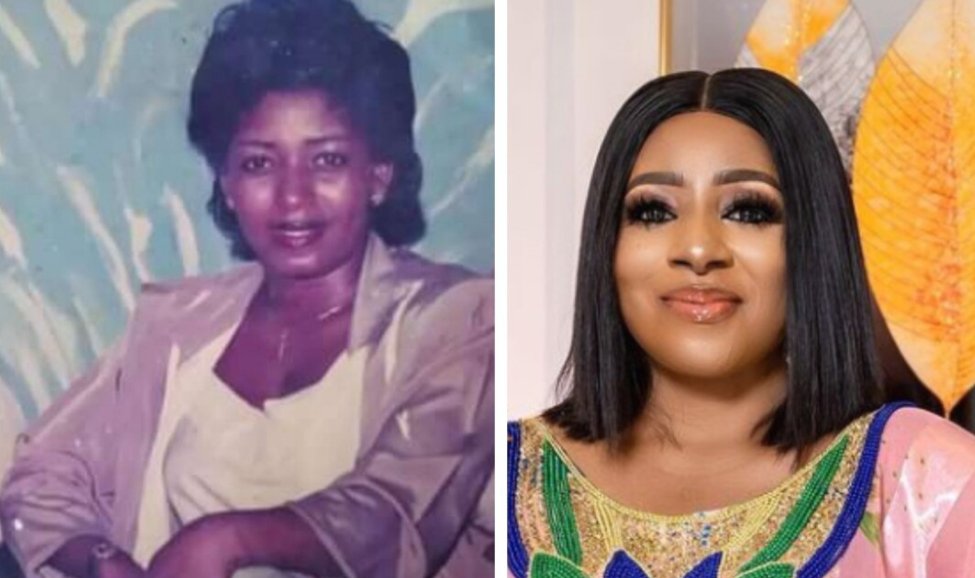 This was disclosed by controversial Instagram blogger Gistlovers in a video shared online. According to the blogger, Mide Martins and her family visited her later mother's burial ground after being dragged and called out on social media.
The blogger wrote: So if no be say we drag aunty Mide them no go remember mama burial ground or do remembrance, Yeyebrities everywhere oI come in peace
Mide Martins recounts how her mother impacted so many virtues into her life, which according to her, cannot be erased.
According to the actress, it has been 19 years since her mother's demise, but she still feels like it's yesterday as she misses her so much.
Sharing a throwback photo of her mother, she captioned the post: 19YEARS AGO LIKE YESTERDAY. Your Paths In Life Will Never Be Erased. The Lives You Impacted Will Never Be Forgotten. May Your Sweet Tender Loving Soul Continue To Rest In Perfect Peace OLUWAFUNMILAYO ANIKE MARTINS. Your Memories Lingers On Forever!!! I Miss You My Mother My Best Friend.