A Man Who Can't Offer You Money, Security And Attention But Claims He Loves You Is A Scam- BlessingCEO (Video)
A few hours ago popular relationship expert Nikiruka Okoro best known as Blessing CEO took to her official Facebook page to share a new post as she says " A Man Who Can't Offer You Money, Security, Attention But Claims He Loves You Is A Scam"
According to her, she noted that this message she is about to pass across is for every lady but especially the young girls that seem to be jumping up and down screaming that they are in love as she says that they should good attention to what she has to say to them.
She began by saying that love has become a business for younger boys these days and it is now a contractional word that is been used by them to deceive girls as she noted that anything that has to do with it must be backed with the corresponding action, if not it is a scam.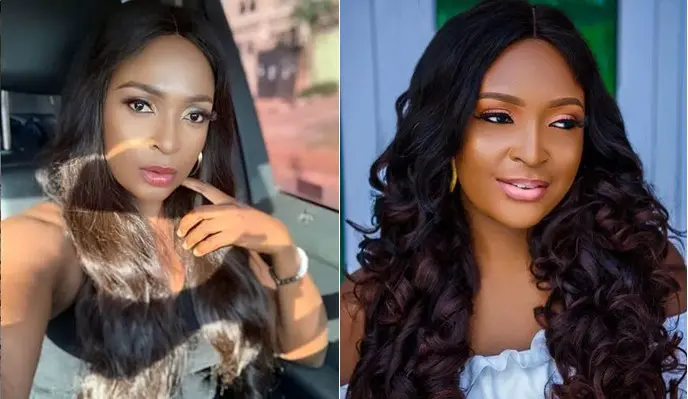 Furthermore, she affirms that a lot of men may come to you with that word because they want you to give them that which they don't deserve. She however stated that love comes with a responsibility and if someone is claiming that is what he feels for you, then such a person must be able to show it by giving.
Moreso, she confirms that is the reason why the scripture says for God so love the world that he gave his only begotten son as he affirms that even the Lord gave so that mankind will not perish. In conclusion, she said that any man comes to say that he is in love with you and he can not offer security, attention, and finance, he is only making a noisemaker and a scammer.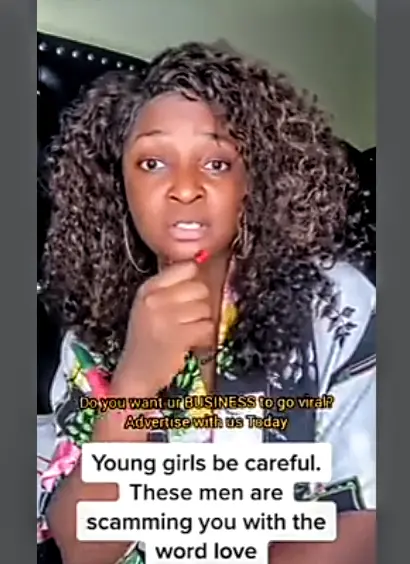 View the video link below for full