2023: No One, even can Stop Amaechi's Emergence as President of Nigeria, Not even Wike – Port Harcourt based Prophet, Glory Chika Nsiegbe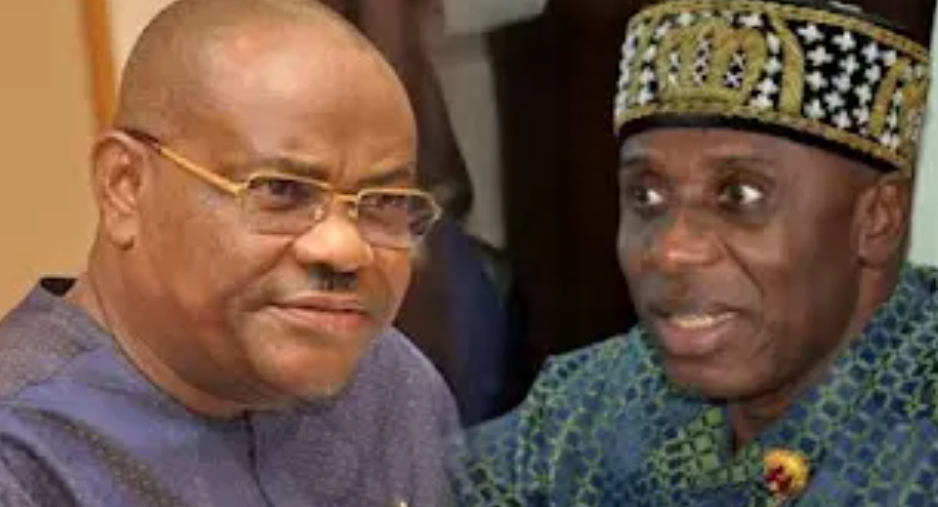 A Port Harcourt based prophet, Glory Chika Nsiegbe has predicted that the next president of the Nigeria will emerge from the South South and it will be Transportation Minister, Chibuike Rotimi Ameachi.
Recall the cleric had earlier prophezied that the All Progressives Congress, APC, will emerge victorious in the 2023 Presidential election.
Prophet Nsiegbe who made the declaration amongst his prophecies for 2023 said he saw Nigerians of both the Northern and Southern extraction celebrating Amaechi's presidential Victory.
He stressed that no one can stop Amaechi's emergence as President in 2021.
He said: "The next President of Nigeria will emerge from the South-South, so says the Spirit of the Living God and his name is CHIBUIKE ROTIMI AMAECHI.
"Wether the whole governors in Nigeria team up against him, he will emerge, wether they like it or not he will emerge. I saw drumming in the whole Northern Nigeria and the whole South, both the emirs, both the governors, the men, the people, both the destitute are happy, shouting and singing songs for AMAECHI with the acronym CRA: indeed Creating Responsive Agenda; so says the Spirit of the Living God.
"So, the young President emerging will emerge from the South South and he is no other person than CHIBUIKE ROTIMI AMAECHI (CRA), former governor of Rivers State, from Ubima in Rivers State of Nigeria. No governor will stop him, even the present governor of this state can't stop him, so says the Spirit of the Living God. The North and the South shall unite for him, prominent Nigerians shall support him, when he comes out for this purpose in no distant time."