10 Things You Need To Know About Habeeb Okikiola Portable "ZaZoo Zeh"
Fast-rising singer Portable ZaZoo might be described by many as the fortunate singer, who stumbled upon fame.
But in reality, that is a misrepresentation of this young's struggle, yes his rise to fame might seem or look like it happened by chance.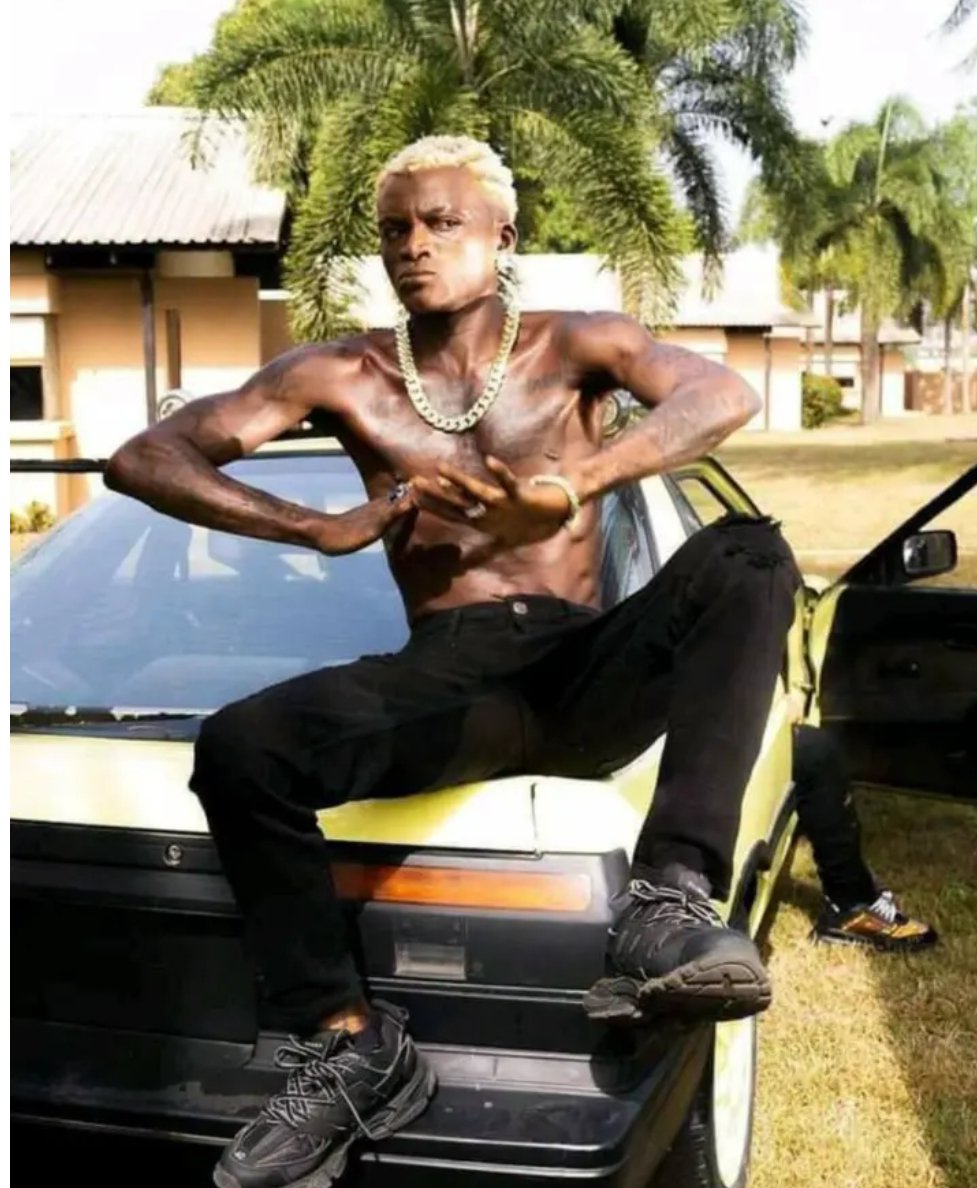 portable
Well, that's not true but that doesn't mean he wasn't found by grace and luck.
But if we would say he was lucky, isn't luck defined as when opportunity meets preparedness.
In a recent interview, the singer disclosed the struggle, determination and steadfastness that got him to where he is now.
How he used to do local music before he finally found grace and success. He revealed that he faced serious "Sapa" during the COVID-19 period but despite all that he still used to go to the studio every day because music is the only thing he did for a living.
This article is set to reveal quite a little bit more about Portable and why his struggle should be respected more his street persona isn't an act but just what his reality was like.
Below are 10 unique things you need to know about Portable "Omolalomi"
1. Portable was born Habeeb Okikiola, March 12 1994, the 27-year old is from Abeokuta, Ogun State.
2. He has two kids, both boys from different mothers
3. He is not married
4. Portable's biggest musical influences are, American rappers Dr Dre, Tupac Shakur, Notorious B.I.G and Snoop Dogg. While his Nigerian influences are, Lord Of Ajasa, Dagrin, Danny Young, Olamide, QDot, CDQ, Portable switched to rapping in the Yoruba language.
5. He's been doing music for over 10-years before he struck fame. According to him, he was still in elementary school since his love for music started to fester
6. He Is famous for saying "Zazoo Zeh" has two meaning the first part Zazoo is like a question a call meaning what's going and "Zeh" means "it has happened" or connotatively means calm down.
portable
7. However, according to research, Zazoo is a female name from the Hebrew language which means movement and a variation of the Hebrew name Zaza.
8. Portable is reportedly worth between $2,000 – $30,000 and currently resides on the Island in Lagos.
9. He is signed to Olamide's record label, YBNL Nation
10. He used to be a Keke Napep rider, but now shares a stage with Olamide, Wizkid and Davido.
portable.